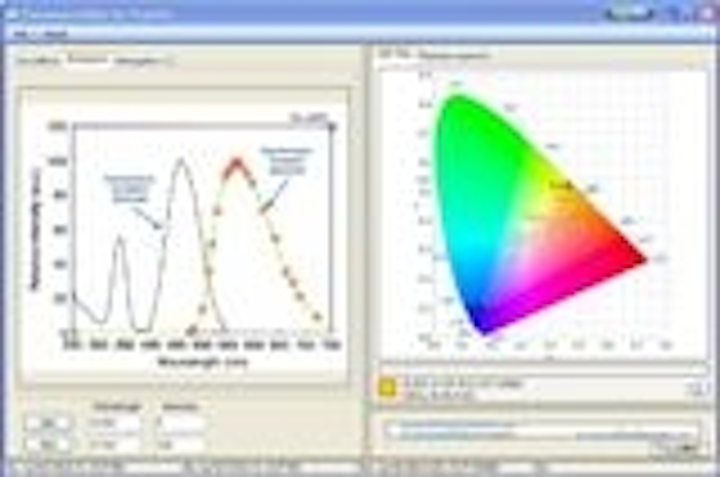 The use of white LEDs for solid-state lighting to address applications in the automotive, architectural and general illumination markets is just emerging. LEDs promise greater energy efficiency and lower maintenance costs. However, there is a significant amount of design and cost optimization to be done while companies continue to improve semiconductor manufacturing processes and begin to apply more efficient and better color rendering luminescent materials such as phosphor and quantum dot nanomaterials.
In the last decade, accurate and predictive opto-mechanical software modeling has enabled adherence to performance, consistency, cost and aesthetic criteria without the cost and time associated with iterative hardware prototyping. More sophisticated models that include simulation of optical phenomenon, such as luminescence, promise to yield designs that are more predictive — giving design engineers and materials scientists more control over the design process to quickly reach optimum performance, manufacturability and cost criteria.
+++++++
This article was published in the January/February 2009 issue of LEDs Magazine.
To read the full version of this article, please visit our Magazine page, where you can download FREE electronic PDF versions of all issues of LEDs Magazine.
You can also request a print copy of LEDs Magazine (available by paid subscription) and sign up for our free weekly email newsletter.