LEDs Magazine September/October 2009
The September/October 2009 issue of LEDs Magazine is now available.
Oct 9th, 2009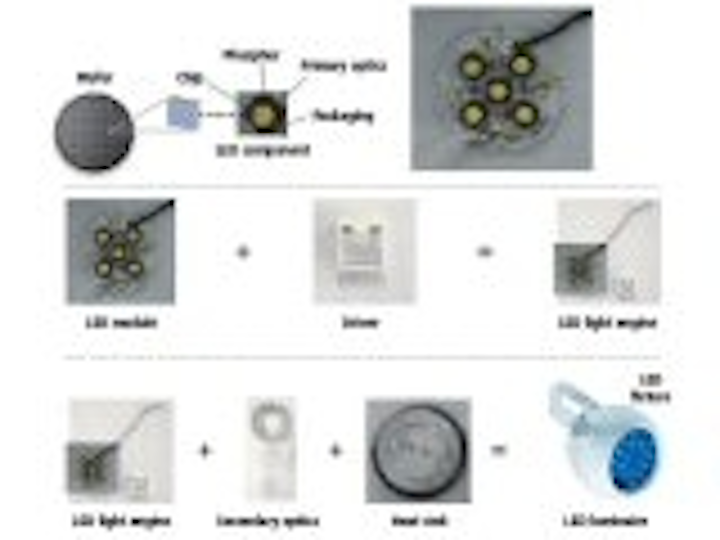 Existing subscribers: Visit the
Login
page to download the PDF file.
New subscribers: Sign up now for a free subscription.
Cover Story:
The City of New York has commenced trials of LED fixtures from nine manufacturers at locations in Central Park and on the FDR Drive. Photo credit: Ryan Pyle.
Features:
LIGHTING
Module development lights up the future LED value-chain
As the LED revolution causes major disruption in the lighting industry, many companies, particularly those in the LED sector, are contemplating how to position themselves for future growth and profitability. McKinsey's comprehensive research shows that current LED industry dynamics favor LED moduling, as Michael Viertler, Dominik Wee, and Oliver Vogler discuss.
LIFETIME
Air temperature emerges as a crucial factor in determining lumen maintenance
Cree has gathered a large amount of data that demonstrates the importance of air temperature, along with junction temperature and drive current, in defining the lumen depreciation of LEDs. Tim Whitaker reports.
OPTICAL DESIGN
LED attributes for accurate modeling: An optical designer's wish list
LED manufacturers provide much information in data sheets and ray data sets, but additional information about their products would help designers model their systems more accurately, says Patrick Le Houillier and Mike Zollers.
OPTICS
Direct or Indirect: That is the question optical configurations
For optical designs, the choice of direct or indirect configuration is determined by a number of competing factors and by considering the priorities of the lighting solution, writes Andreas Bielawny.
INDUSTRY
Taiwan develops LED Cluster in Southern Taiwan Science Park
Echoing the Taiwan government's plan to stimulate growth in both the LED and photovoltaic industries, the Southern Taiwan Science Park is aiming to create a significant photonics industry manufacturing base in the Southern Taiwan region.
DESIGN FORUM
Operational demands of LED lighting put pressure on driver IC performance
The acceleration of white LED lighting applications has created many specific performance requirements for high-current LED driver ICs, maximizing efficiency and ruggedness while minimizing the transition cost for the user, writes Jeff Gruetter.
FOCUS ON
Entertainment Lighting and the PLASA tradeshow

LAST WORD
LED market stumbles in 2009, but long-term outlook remains bullish
The LED market is expected to decline by 3.7% this year, but the fundamental drivers for LED adoption have not weakened, says Bob Steele of Strategies Unlimited.

Columns/departments:
COMMENTARY
Philips eyes the prize for LED lamps

NEWS + VIEWS
Big Apple goes green with LED pilot projects
Philips and Lighting Science Group settle LED litigation
LED lamps score highly in Osram life-cycle study
Strategies in Light Europe announced
FUNDING + PROGRAMS
Philips submits LED lamp to DOE for L Prize consideration
Recent updates from DOE's SSL program
PRODUCT FOCUS