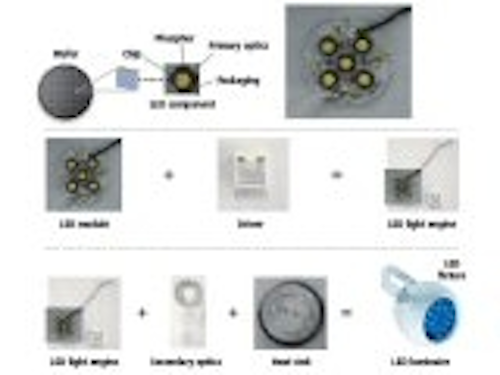 As in other industries that have been derailed by disruptive technology, the "LED revolution" is forcing the lighting industry to redefine itself. Many lamp and luminaire players are realigning their strategies, deciding how and when to adopt the new and innovative LED technology. LED manufacturers, who historically have been used to a component business based on shipping large volumes of through-hole LEDs, are also thinking about their coverage along the value-chain and whether there are any strategic plays they can exploit by becoming more integrated or focusing on specialty lighting applications. Given that optoelectronics is one of the fastest-growing semiconductor segments, traditional semiconductor players are also looking for potential opportunities to enter the LED business.
Based on McKinsey's proprietary research on the professional lighting industry, this article discusses how the profit pool around today's traditional lighting value-chain will develop into the LED lighting value-chain of 2020, and the implications this has for companies at different steps of the value-chain. McKinsey's research shows that "moduling"—the development of LED-based modules—will be the most attractive value-chain step going forward.
++++++
This article was published in the Sept/Oct 2009 issue of LEDs Magazine. To read the full version of this article, please visit our magazine page, where you can download FREE electronic PDF versions of all issues of LEDs Magazine.
You can also request a print copy of LEDs Magazine (available by paid subscription) and sign up for our free weekly email newsletter.