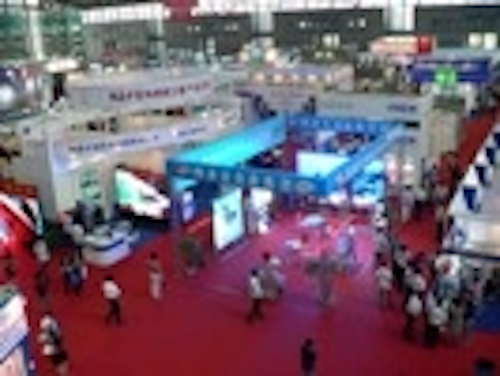 The Fifth China International Forum on Solid-State Lighing (China SSL 2008) was held from July 24-26 in Shenzhen, China. As in previous years, the Forum was organized by the China Solid-State Lighting Alliance, with support from seven Chinese government ministries and organizations, including the Ministry of Science and Technology and the Chinese Academy of Sciences, as well as number of domestic and foreign photonics associations such as the Chinese Optical Society, SPIE and OIDA (US), OITDA (Japan), and KAPID (Korea).
The Forum was accompanied in the Shenzhen Convention Center by an exhibition of 196 companies displaying their solid-state lighting products. Overall attendance was reported as 613 for the Forum (including 140 from overseas), and 8,212 for the exhibition (including 525 from overseas). Although there are a number of LED-related conferences and trade shows in China throughout the year, China SSL can be considered to be the premier such event as determined by its breadth of content and support by various government and professional organizations.
+++++++
This article was published in the September/October 2008 issue of LEDs Magazine.
To read the full version of this article, please visit our Magazine page, where you can download FREE electronic PDF versions of all issues of LEDs Magazine.
You can also request a print copy of LEDs Magazine (available by paid subscription) and sign up for our free weekly email newsletter.