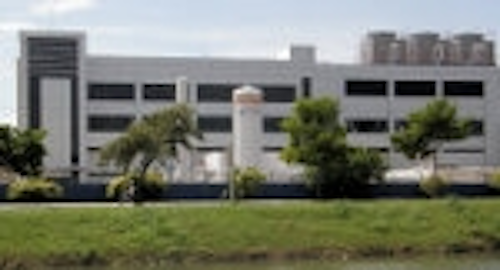 +++ Cover Story +++
Tower 42, a London office building, has fitted LED lighting and controls throughout an entire floor, which has around 9000 sq.ft. of office space (p.4). Photo: Philips Lighting.

+++ Features +++

FOCUS ON
Fabs & Growth
Reflecting the growing level of demand in the LED industry, particularly for backlighting applications, a number of companies are investing in capacity expansions. In some cases, this involves building or acquiring new fabrication facilities, or forming joint ventures and partnerships with other companies.
PERFORMANCE BENCHMARKING
When considering an LED retrofit or incentive policy, do your research
Evaluation of 250 LED bulbs and fixtures from 23 leading vendors indicates that LEDs offer compelling payback periods when compared to conventional incandescent and halogen lighting solutions. However, as DAVID RAEZER and ROMAHLO WILSON describe, LEDs are not yet competitive as replacements for compact fluorescent, metal halide, and linear fluorescent lights.
CONFERENCES: FORUM LED
Lyon illuminates European view on LED lighting
European directives, LED standards, color quality and technological innovation were among the main subjects discussed at December's ForumLED in Lyon, France, writes TIM WHITAKER.
TV BACKLIGHTS
LED TV backlights to drive escalation in LED production
Analysts forecast a ramp in LED-backlit LCD TV sales, but will LED makers be able to deliver the required capacity? MAURY WRIGHT reports.
FOCUS ON
OLEDs
Examine OLED lighting, funding, R&D, materials, and fabrication news.
CONFERENCES: LIF SEMINAR
Specifiers require clear guidelines to understand LED capabilities
Providing useful information, managing client expectations and cutting down the hype remain key tasks for the LED lighting community, says TIM WHITAKER.
ACCENT LIGHTING
LED modules for accent lighting surpass the performance of halogen lamps
Modules built using separated phosphor technology demonstrate that the benefits of LEDs can be harnessed in the realm of accent lighting with no compromises in light quality, even taking halogen as a benchmark, as ROGER SEXTON describes.
BUSINESS
Partnerships point the way ahead in the solid-state lighting industry
The acquisition of a lighting control company and a joint venture partnership with Osram is helping Traxon Technologies to bring optimism to the specification community, writes VALERIE COFFEY.
DESIGN FORUM: CIRCUIT PROTECTION
Coordinated schemes provide circuit protection for LED lighting
Utilizing a coordinated circuit protection scheme based on several device types can help designers reduce component count, provide a safe and reliable product, comply with regulatory agency requirements, and reduce warranty and repair costs, writes FARAZ HASAN.
DESIGN FORUM: INTELLIGENT DRIVERS
Flexible drivers enable dynamic color-changing lighting projects
The use of intelligent and flexible drivers allows OEMs to respond quickly to special project requirements, says GORDON ROUTLEDGE.
LAST WORD
Cities are transforming the outdoor lighting market, but barriers remain
A global trial is strengthening the case for LED acceptance by municipal lighting asset managers, says PHILIP JESSUP of THE CLIMATE GROUP.

+++ columns/departments +++

COMMENTARY TV is the thing to watch…for now
NEWS + VIEWS
3M claims record efficacy for green LED
Starbucks converts US stores to LED lighting
Cree reports 186 lm/W LED
Seoul Semiconductor raises $248 million in capital
Bridgelux appoints CEO, raises $50 million
FUNDING + PROGRAMS
Energy Star proposes changes to lighting program
Lighting Facts label receives overhaul
UL 8750 safety standard for LED lighting is published
PRODUCT FOCUS