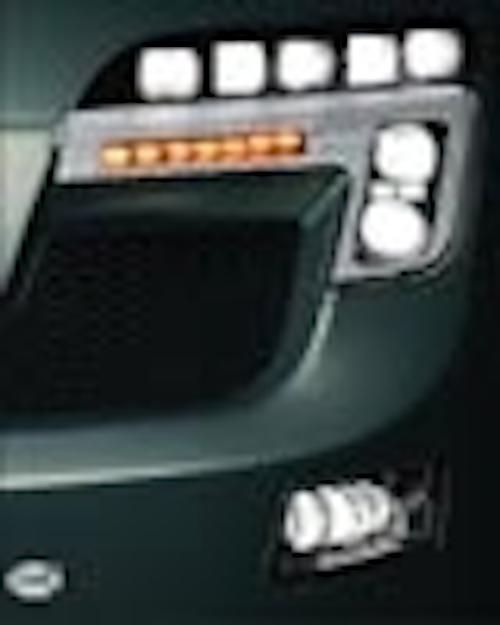 The IAA motor show in Frankfurt, Germany in mid-September is a traditional venue for car makers and tier-one automotive suppliers to unveil their next-generation technology. This year, as in recent years, LED lighting was featured prominently. For example, Ford unveiled its iosis concept car, which uses LEDs for all the exterior signaling and lighting functions. Hella KGaA Hueck & Co, a leading lighting-systems manufacturer, chose IAA to display a prototype LED front-lighting fixture (figure 1), which demonstrated several technologies and the levels of performance that will be achievable by 2008.
Hella has a long history of working with LED lighting, and earlier this year won an award for its LED front headlamp developed in co-operation with Volkswagen. Norbert Schiermeister, head of LED development for front-lighting applications at Hella, is confident of the widespread penetration of LEDs into forward lighting and signaling functions. "I think in the future we will see a lot of signal functions in LED technology in the front area," he says.
To read the rest of this article, please register for a free subscription to LEDs Magazine Review.
Existing subscribers:Click here to enter your reader number and download the new issue.