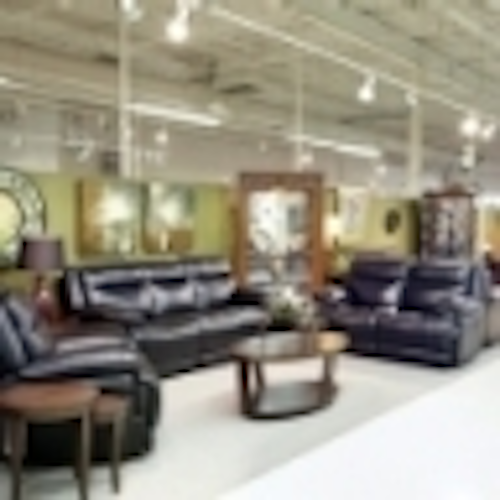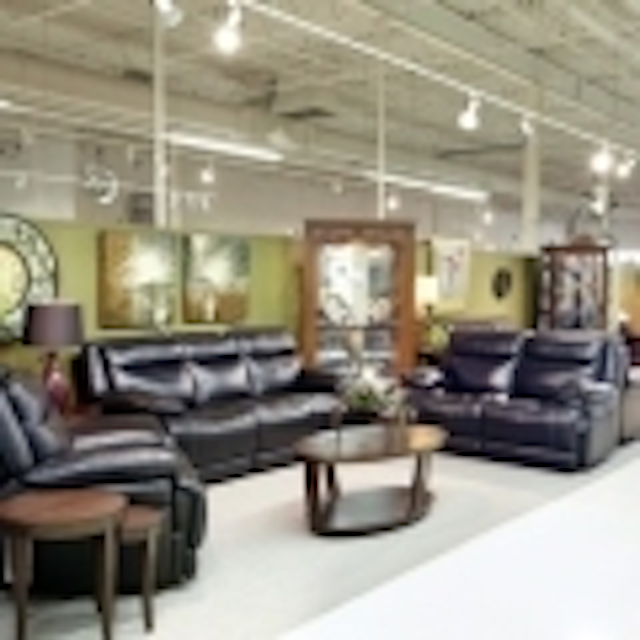 Date Announced: 05 Dec 2012
EAST CLEVELAND, Ohio — November 29, 2012— (NYSE:GE) — With four fine furniture stores in Toronto and more than 40 years of experience, family owned Arrow Furniture is dedicated to shopping the world over to bring customers the best traditional and contemporary furnishings. To ensure that dining room sets, area rugs, office décor and accents for every room in the house are beautifully but economically lit, the retailer recently selected energy-efficient LED lamps from GE Lighting to replace halogen bulbs in its stores. After all four installations are finished early next year, Arrow will stand to save $23,000 annually as the result of using 232,000 fewer kilowatt hours (kWhs) of electricity to illuminate its locations.
"We looked at different types of energy-saving lighting including LED options for about three years," said Israel Adud, operations manager for Arrow Furniture. "Many products were offered to us by many vendors, but none of the bulbs were sufficient to light the merchandise on the floor.
"Of course it's great to save money, but if I can't sell furniture, I don't care how much less I'm paying."
Toronto-based distributor Mercor Lighting introduced Adud to new LED retail lighting from GE Lighting. GE's energy smart® LED Retail PAR38 lamp consumes just 17 watts of electricity compared to the 90 watts used by Arrow Furniture's old halogen bulbs. More important, the lamps' light output, color consistency and uniformity met Adud's exacting standards for in-store illumination.
"After looking into GE's vast LED repertoire we found the new Retail PAR38 lamp best served the requirements set out by Arrow Furniture," explained Eric Tordjman of Mercor Lighting. "When sampling product at the store level, the crisp, white light emphasized the true color of merchandise better than competing lamps our customer had previously evaluated."
With assistance from Mercor, Arrow Furniture has already retrofit 345 GE ecomagination℠LED PAR38 lamps at one of its Greater Toronto Area (GTA) stores. Installations at a second same-size location, as well as two larger stores housing 550 fixtures each, are to be completed by spring 2013.
"Mercor came to us with a great solution," Adud said. "The overall response has been very positive. The new LED lighting gave our store a fresh look that we're excited to continue with at our other locations."
Arrow Furniture's smaller stores will each reduce their annual electricity use by 44,746 kWhs thanks to the new lighting, a nearly $4,500 savings based on 12 hours of operation a day and $.10 kWh rate. The company's larger stores, meanwhile, will save approximately 71,000 kWhs and $7,100 each after retrofitting of all in-store lamps.
Totaling its four GTA locations, Arrow Furniture's switch to energy-efficient LED lighting soon will yield a $23,000 annual cost benefit.
Mercor Lighting also helped qualify Arrow Furniture to receive a $20 return from the Canadian Lighting Rebate Office for every LED lamp installed. As part of its turnkey solution, Mercor applies rebate incentive programs from all power utility service providers across Canada (http://www.bchydrorebates.com/ for information).
"Including combined utility savings and rebates, the cost of our complete lighting update will be recouped in about two years," noted Adud. "To provide our customers with a brighter shopping experience while spending less is a win-win proposition, certainly."
Contact
David Schuellerman GE Lighting 216-266-9702
E-mail:david.schuellerman@ge.com