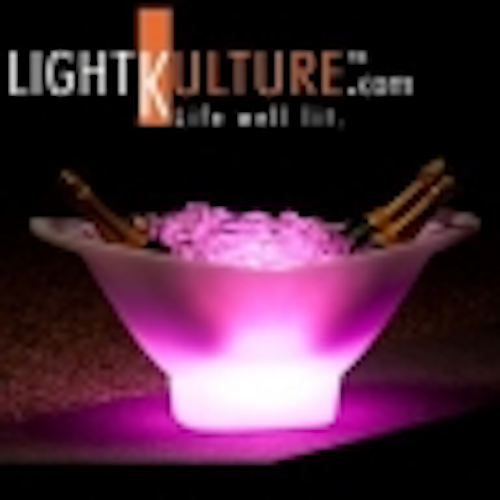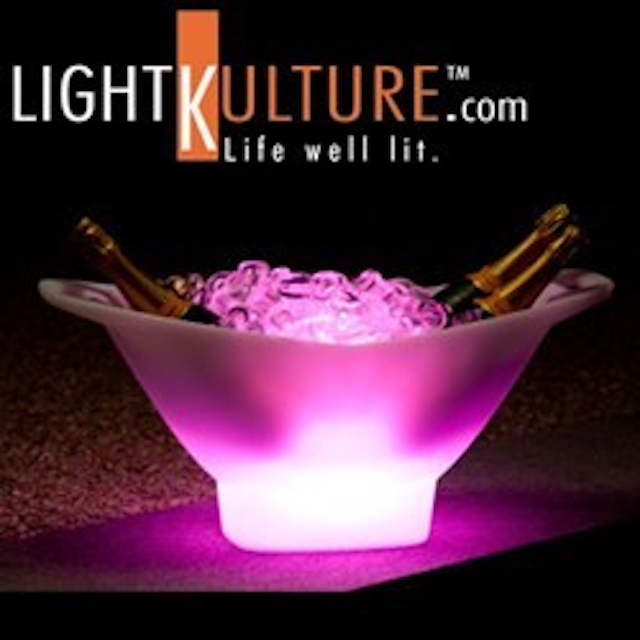 Date Announced: 03 Feb 2014
LightKulture.com a leader in modern outdoor LED lighting, is pleased to offer ImagiLights, a collection of indestructible, weatherproof, color changing LED Lighting.
Miami, FL - Lightkulture.com is pleased to offer imagilights. Imagilights offers a wide range of rechargeable cordless LED lighting solutions for indoor/outdoor and pool use that stand up to extreme weather conditions. "We have had tremendous demand for these colorful, portable, remote control, injection molded LED shapes for commercial and residential use all over the country," noted Susan Inderbinen, president of Lightkulture.com. Based in Belgium, Imagilights are distributed around the world. Originally intended for commercial use such as hotels, nightclubs and restaurants, Imagilights are now available to purchase for private use. Cordless, rechargeable, and unbreakable, these remote control spheres, cubes, lanterns, serving trays and ice buckets add colorful light that makes any occasion a special occasion. The products have the same characteristics as the company's butterfly logo; freedom, multicolored and outdoor living.
Created in 2009, the engineers at Imailights wanted to to develop wireless, color changing, waterproof LED lights to withstand desert heat and Sub-freezing temperatures. This was a difficult and challenging task. The answer came in the form of a buoyant, waterproof, rechargeable, high-tech wireless battery. The hospitality market has been using these products day and night, due to the long life of the sustainable LEDs. Imagilights designers are constantly creating new shapes and sizes. In 2011 Imagilights began to export their products, now available in 150 different molds in over 70 countries. Imagilights are made to the highest standards. The strength of Imagilights comes from using the latest technology, long life powerful batteries, 24 pre-programmed colors, ultra slow mix mode, and unique shapes developed by a creative team of product designers.
For more information go to Imagilights http://www.lightkulture.com/m-98-imagilights.aspx.
Imagilights, indestructible, weatherproof, color changing LED Lighting, now available at Lightkulture.com.
"Two years ago we started to carry similar product to Imagilights. We have had great success with the color changing, indoor/outdoor injection molded shapes in various sizes. I have been very impressed with the Imagilights brand, and I'm pleased that we can expand our assortment in this niche. What impressed me most is the quality of their electronic components. I have worked with other products from Belgium. Belgium is known for its creative and inquisitive engineers and designing minds. The craftsmanship of Belgian products have a worldwide reputation for quality, integrity, innovation in design and longevity. I am sure our customers will embrace Imagilights, and appreciate how the addition of color-changing light can brighten everyday life."
About LightKulture
At LightKulture.com our mission is to offer the finest energy efficient contemporary lighting and light fixtures from around the world. We have assembled an exciting collection of the industries most innovative decorative and architectural lighting. We are proud to offer lighting solutions for both your home and work-life environments. Simplicity in design is complicated, function makes it last. Be inspired by our range of essential designs from well respected American and European manufacturers. In today's world, energy efficient lighting is as important as eco-friendly or green lighting fixtures, such as LED or CFL lighting. We offer the very best energy efficient lighting and light fixtures, both high value LED lighting fixtures and CFL lighting fixtures in modern and contemporary styles that provide quality, innovation and authenticity.
Contact
LightKulture.com +1-941-330-0422
E-mail:sales@lightkulture.com
Web Site:lightkulture.com