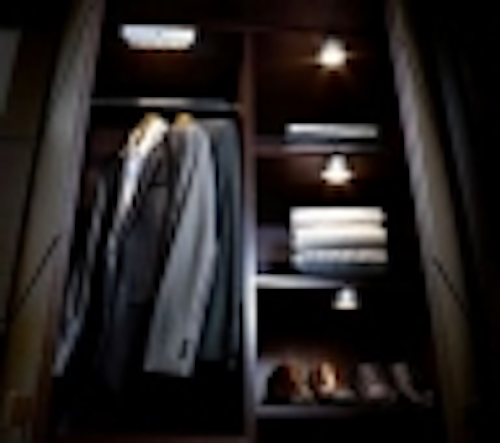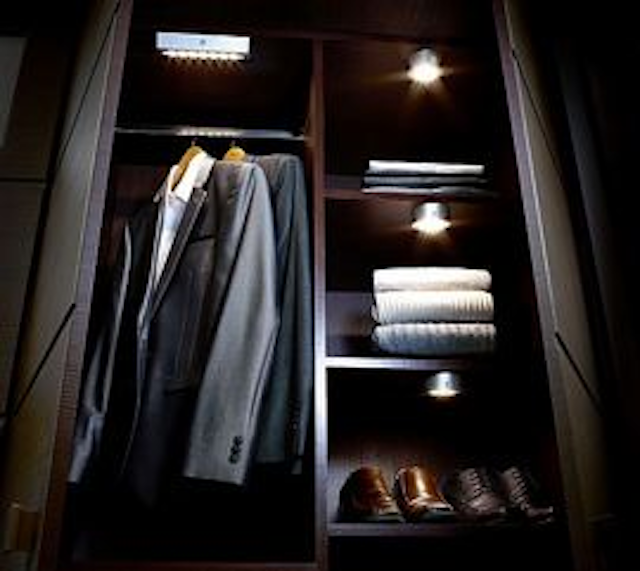 Date Announced: 14 Feb 2014
Sensio's Solus and Mimas LED bedroom lighting solutions
Leading lighting specialist Sensio's recently launched bedroom catalogue features the Mimas and Solus LED bedroom lighting solutions.
Ideal for use inside wardrobes and bedroom cabinets, Mimas and Solus both contain Sensio's pioneering rechargeable Lithium-ion battery which is charged via a USB outlet. On average, the lights will run for 8 months in between charges (based on 2.5 minutes of usage per day).
Mimas and Solus feature an integrated PIR sensor with a detection range of 2 metres which automatically switches the light on when the wardrobe or cabinet opens. If no movement is detected after a 30 second period, the light will switch off to conserve power. In addition, both lights also have on/off switch.
Electrical installation is not necessary with Mimas and Solus as neither come with cables. This means they can both be fitted easily and efficiently by anyone.
Solus retails from £41.88 for one fitting and Mimas from £51.36. The pluggable USB charger with 5m cable is priced from £8.04.
For further details on Sensio or any of its products, please visit www.sensio.co.uk or call 0845 5919 691.
Contact
Sensio +44-0845-5919-691
Web Site:www.sensio.co.uk