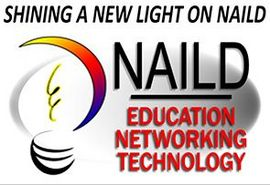 Date Announced: 10 Feb 2014
In an unprecedented move to share NAILD's incredible educational program at the NAILD 2014 Conference, April 6-9, in Fort Lauderdale Florida, the association has agreed to open up conference registration to non-members.
This is the first time NAILD has offered this outstanding opportunity for lighting industry professionals to gain first hand experience of the exceptional program and resources that NAILD offers. Registration is now open on a per day basis to non-members and those attending all three days will receive a $500 credit toward their annual membership if joining NAILD within 90 days of the conference.
The event has an "A" list of speakers starting with a keynote by Rogier Van der Heide, VP of Design at Philips, member of the Advisory Committee of the Vitra Design Museum, Artistic Director of the Amsterdam Light Festival and Curator of the festival "5 Dutch Days" in New York City. His inspiring talk on TED.com has attracted over 500,000 viewers. He is also listed on Wikipedia. Jack Curran President of LED Transformations will be keynoting the second day. With 28 patents issued, Dr. Curran has been responsible for products ranging in scope from shear wave seismic sources to fire evacuation systems to LED signals and area lights. Currently he is President of LED Transformations, LLC, a New Jersey based technology consulting company specializing in providing guidance to companies entering the solid-state lighting field. The breakout sessions will address both lighting and business operations. Doug Avery who initiated and managed the California Advanced Lighting Controls Training Program (CALCTP); Valerie Bastien of the Lighting Science Group in Florida; Randy Johnson, LC, a past president of NAILD and President of US Lamp Company and finally, Roberta Matuson President of Matuson Consulting. She has helped leaders in Fortune 500 companies, including Best Buy, New Balance, The Boston Beer Company and small to medium-size businesses, achieve dramatic growth and market leadership through the maximization of talent. She is known globally as "The Talent Maximizer.
The highlight of the conference will be the offsite program on Tuesday afternoon and features a tour of the Marlins Park Stadium. This is a once in a lifetime opportunity to see the 'back of the house' at one of the nation's foremost sporting facilities. NAILD will have a private tour of all the facilities with special emphasis on the lighting technology that was used in the design. This tour is included in Tuesday's registration fee.
The Hyatt Regency, Pier Sixty-Six is the headquarters hotel for the conference and non-members may make take advantage of the preferred room rates by registering on the NAILD website http://www.naild.org.
The National Association of Independent Lighting Distributors, (NAILD), is a non-profit trade association with a mission to provide the opportunity to grow your business profitably through education, networking and technology. NAILD continues to be extraordinary in the lighting industry. Visit http://www.naild.org for additional information.
Contact
Carroll A. Reuben, CMP, CMM - National Association of Independent Lighting Distributors(NAILD)
E-mail:creuben@cox.net
Web Site:www.naild.org