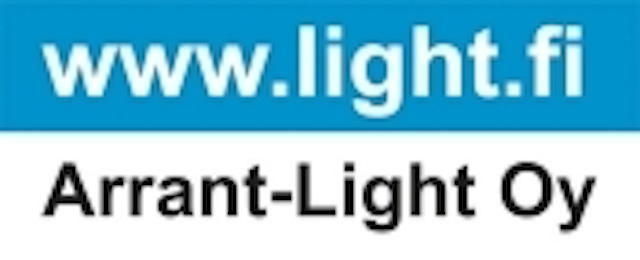 Date Announced: 11 Feb 2014
The cauldron of the Olympic flame has been lit with the help of Finnish company Arrant-Light Oy. The cauldron has been illuminated with a Russian manufacturer's luminaires made of LEDs, delivered by Arrant-Light.
"This is just a one example of architectural facade lighting that the cooperation with our customers has taken us. Our main focus is selling components for companies manufacturing office, industrial, street and shoplighting," says the Managing Director of Arrant-Light, Janne Mäkinen.
"Long term cooperation and mutual trust with lighting manufacturers creates a chance for us to get involved also in special projects like these. Russian markets are one of the most rapidly growing markets for LEDs in the world," Mäkinen continues.
Arrant-Light Oy was founded on 1984 and is celebrating its 30th year of operation this year.
The company is the largest supplier of white LED components for general lighting in Scandinavia. Arrant-Light is a distributor of Citizen Electronics LED components but also designs and produces LED modules. The company is privately owned and its main markets are Scandinavia, Baltic Countries, Russia and Ukraine.
Contact
Toni Saarinen
E-mail:toni.saarinen@light.fi
Web Site:www.light.fi