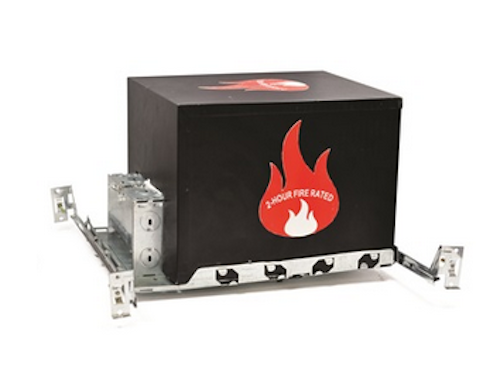 COMMERCE, CA -- A new two-hour-rated Fire Box enclosure for recessed downlights is now available from Nora Lighting. The fire- tested NFB Series Fire Box is UL-listed and IC-rated.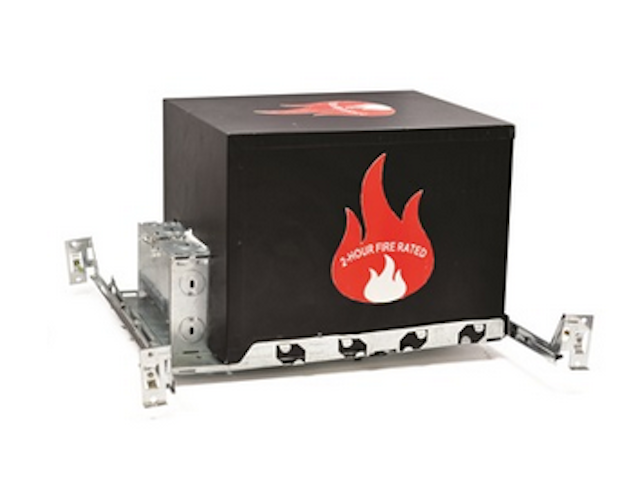 Nora Lighting's two-hour rated fire box housings accommodate various sized downlights

Proven airtight, the Nora complete housing assembly is available in 4", 5" and 6" apertures. The unit accommodates standard Nora Lighting reflectors, trims and LED retrofits, and is available in dedicated housings for Nora retrofit LED light sources, as well as incandescent and CFL.

Because the Fire Box features non-combustible fiber fill, the unit can also be used in standard applications as sound canceling housing between floors.

The NFB Fire Box is an enhanced safety product from Nora Lighting. The company has been a pioneer in the development and introduction of safe, energy-efficient lighting fixtures for residential and commercial applications.

Nora is also a leader in LED lighting and features one of the industry's most extensive selections of LED products for new construction, retrofits or remodeled LED applications.

Nora's comprehensive LED product line includes: LED dedicated and retrofit downlights; LED track and rail fixtures; LED edge-lit panels; LED MLS (multi-lighting systems); LED linear and under cabinet lightbars; LED puck lights; LED high-output, Hy-Brite, RGB and standard tape lights; LED pendants; LED step lights; and LED emergency / exit signs.

Contact:

Nora Lighting
+1-800-686-6672

E-mail:

Web site:

Submit new products, case studies/projects, and other press releases at http://www.ledsmagazine.com/content/leds/en/addcontent.html and http://www.ledsmagazine.com/content/leds/en/iif/add.html.