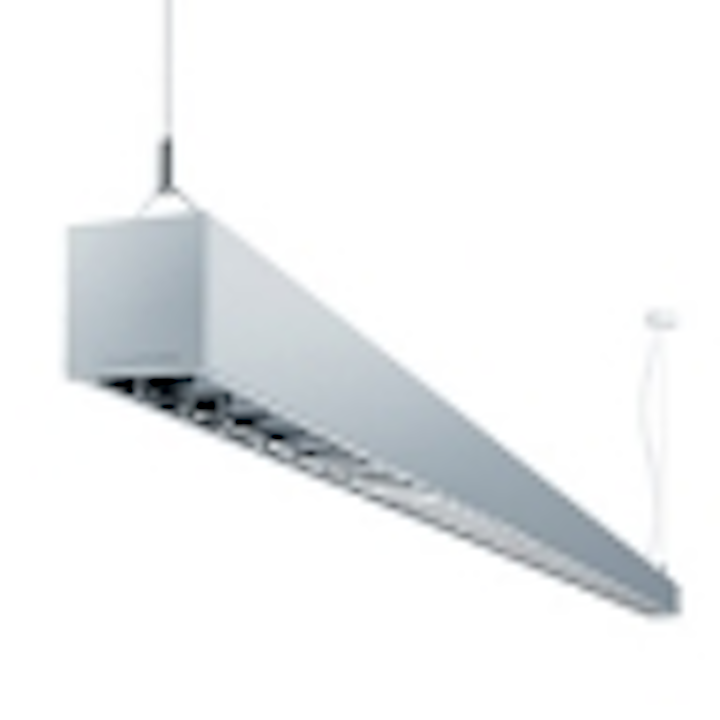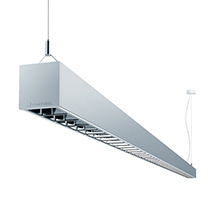 Date Announced: 27 Jan 2014
Reinvigorating the innovation within the company, global industry leader Zumtobel Lighting introduced LINCOR, the first LED pendant direct/indirect louver to the North American market. LINCOR brings LED office lighting in a new direction with the custom designed minicell louvers and diffuse indirect light.
With a small cross-section of just 2.5" square, LINCOR creates a smooth, unobtrusive line through offices, conference rooms, classrooms, and so many more spaces. The LED board was specifically designed to minimize the space required - with both the direct LED clusters and the individual indirect LEDs on the same board, this helps to keep the form factor to a minimum.
Individual or continuous-row mounting allows for configuration of LINCOR within small or large spaces. A standard 0-10V dimming driver comes with the option of separate switching, allowing for even more customization of your lighting, along with the additional benefits of energy savings. Achieving L80 at 50,000 hours also helps LINCOR maintain the energy guidelines, and other options for dimming include Lutron and DALI dimming. LINCOR is available in 3000K, 3500K, and 4000K, with a typical CRI of 85 and typical R9 of 20.
For more information on LINCOR and other innovative products, visit www.zumtobel.us.
Contact
Ashley Marion, Marketing Communications +1-845-691-6262 x7666
E-mail:ashley.marion@zumtobel.com
Web Site:www.zumtobel.us