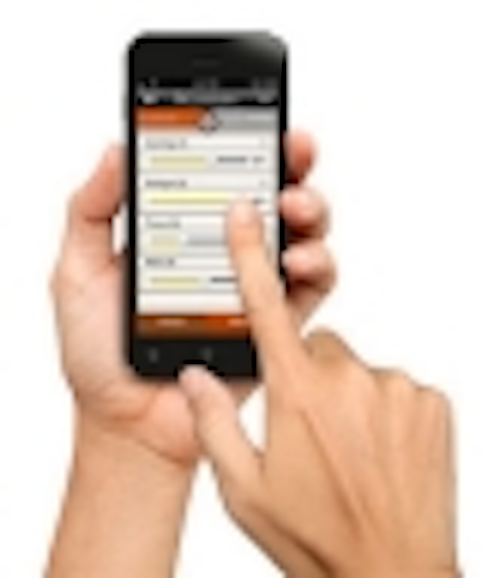 Date Announced: 20 Jan 2014
FX Luminaire Introduces Luxor Wireless Lighting Control
Wi-Fi System Allows Users to Operate Landscape Lighting Using a Smartphone or Tablet
SAN MARCOS, Calif - FX Luminaire proudly announces the release of its new Luxor Wi-Fi system, offering wireless lighting control from a smartphone or tablet. Using the Luxor App and an available Wi-Fi signal, zoning and dimming can be controlled with iOS and Android devices for on-the-fly adjustments.
"Luxor Wi-Fi gives users the ability to set their lighting levels as needed, right from their phone. For example, the lights can be initiated immediately when walking outside to have dinner or going to the pool, then dimmed to set a mood, then returned to the normal schedule later," said James Helms, FX Luminaire product manager. "Luxor lighting extends the living space into the outdoors, but the new Wi-Fi capability makes it so much more flexible. Users can change and adjust lighting themes instantly, which is perfect for all types of entertaining occasions."
The Luxor Wi-Fi system consists of three parts: a Wi-Fi Module that links Luxor ZD controllers to iOS & Android smartphones and tablets using the Luxor Wi-Fi App, the Light Assignment Module (LAM) which allows smartphone or tablet group assignment of every fixture attached to a Luxor ZD system, and a new indoor facepack mount that allows the Luxor ZD facepack to be remotely mounted inside a home or garage.
All three pieces of hardware are available now from FX Luminaire. The new FX Luxor App is available in the iTunes store; the Android version will be available from Google Play by February 2014.
About FX Luminaire and Hunter Industries
FX Luminaire is an industry-leading manufacturer of landscape and architectural lighting products with a focus on the advancement of LED lighting technology and digital lighting control with zoning, dimming and color adjustment capabilities. FX Luminaire is a division of Hunter Industries, one of the world's leading manufacturers of irrigation products.
Contact
Caitlyn Braegelmann - Hunter Industries +1-760-591-7347
E-mail:caitlyn.braegelmann@hunterindustries.com
Web Site:www.fxl.com/luxor-wifi