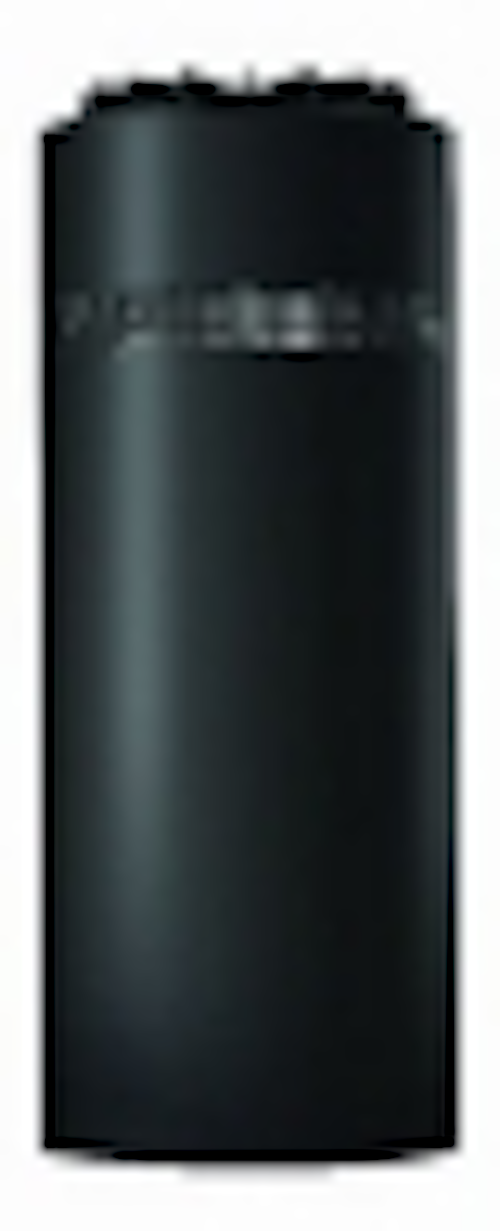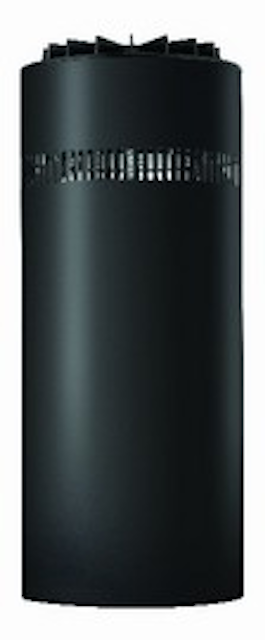 Date Announced: 17 Mar 2014
Greenville, SC -- Hubbell Lighting, a world leader in lighting innovation, announced the first 12,000+ lumen LED fixture designed for high ceiling commercial and architectural interiors where recessed depth is not available -- Prescolite's MegaLum Cylinder. With all the performance advantages of the company's award winning MegaLum fixture, the MegaLum Cylinder can be surface, cable or pendant mounted and is the perfect alternative to T4 quartz (up to 500 watts) and metal halide (up to 250 watts) sources for ceiling heights of 20 to 60 feet.
Delivering over 12,000 lumens out of a 10" cylinder with only 168 watts of input power, the MegaLum Cylinder uniformly illuminates large, open spaces including convention centers, airports, auditoriums, churches, and performing arts centers. And the fixture's beautifully spun reflectors create precise optical control in 25 degree, 35 degree, 45 degree, and 55 degree distributions.
With a rated minimum of 50,000 hours life, the MegaLum Cylinder ensures lasting maintenance-free operation -- a tremendous benefit at very high ceiling heights. And because the MegaLum Cylinder is installed anywhere from 20 to 60 feet off the ground, ease of access was paramount in design. Utilizing a revolutionary outer tube, the fixture's entire external housing can be simply lowered by loosening two side screws and sliding the tube down to a safety stop, making the drivers and wiring easily accessible.
The MegaLum Cylinder's thermal management is completely passive (no fan) and effectively manages heat by quickly pulling it away from the LED and dissipating it throughout the space. The fixture's striking appearance blends seamlessly into the architecture of a variety of applications with housing color choices that include: brushed aluminum, matte black, matte white, zet, and bronze.
Available in four lumen packages (3,000, 6,000, 9,000, and 12,000) and five color temperatures (2700K, 3000K, 3500K, 4000K, and 5000K), the MegaLum Cylinder uses up to 480 individual LEDs specifically mixed to provide a minimum of 80 CRI with 3 SCDM color consistency. The fixture can be configured to be Hubbell Building Automation wiHUBB™ compatible. It comes standard with 0-10v dimming to 10 percent, with multiple 1 percent dimming options.
To learn more about Prescolite's new MegaLum Cylinder, visit www.prescolite.com or click here for a video.
About Hubbell Lighting
Hubbell Lighting is one of the largest lighting fixture manufacturers in North America. The company provides a full range of indoor and outdoor lighting products serving the commercial, industrial, institutional, and residential markets. Hubbell Lighting brands include Alera Lighting, Architectural Area Lighting, Beacon Products, Columbia Lighting, Compass Products, Devine Lighting, Dual-Lite, HomeStyle Lighting, Hubbell Building Automation, Hubbell Industrial Lighting, Hubbell Outdoor Lighting, Kim Lighting, Kurt Versen, Prescolite, Progress Lighting, Security Lighting, Spaulding Lighting, Sportsliter Solutions, Sterner Lighting Systems, Thomasville Lighting, and Whiteway. Hubbell Lighting: one name, distinctive brands, limitless lighting possibilities.
Contact
Andy Beck, Makovsky - for Hubbell Lighting
E-mail: abeck@makovsky.com
Web Site:www.hubbelllighting.com