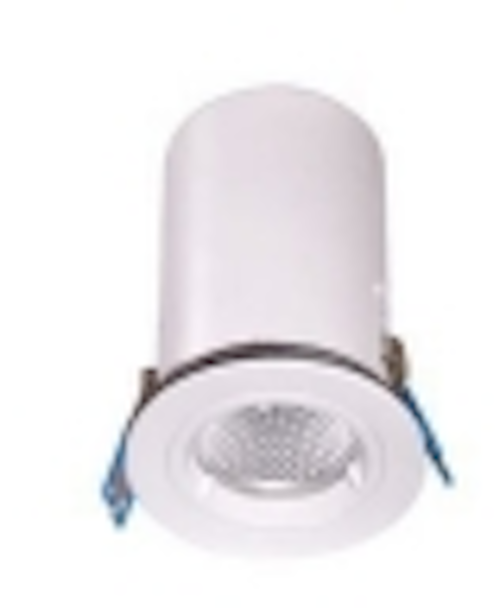 Date Announced: 13 Mar 2014
Fair Lawn, NJ -- Articulight, Inc has just released the JPS-4 LED Recessed Downlight which is a new comprehensive line of LED recessed downlight luminaires designed to address the various applications of users. The range comes in many beam angles, power options and color temperatures. It also features many attractive elegant designs geared to meet the most discerning design tastes. Choose the ones you like.
Fixed beam angle selection: 15°, 26°, 38°, 44°, 70° and 80°. Some of JPS-4 LED Recessed Downlight luminaires project a narrow, intense beam of white light directly onto a place or person. Spotlights are primarily suited for environments that require sharp, uniform beams such as in the retail, display and hospitality industry. The new adjustable beam angle spotlight provides a wide flood 60° beam angle which can be adjusted to a 24° spot without the use of any additional lenses or reflectors. Those models are designated with the letter K at the end of the model number. The adjustable beam angle on some of the models is a true revolution in accent and display spotlighting.
The JPS-4 LED Recessed Downlight luminaires provide all the benefits of LED technology, no UV / IR radiation, 50,000 hours life at 70% luminous flux, virtually maintenance free applications and a considerable reduction in energy consumption over traditional light sources such as halogen, fluorescent and metal halide. The JPS-4 LED Recessed Downlight luminaires are made by the high pure aluminum, installed with high quality CITIZEN,CREE and PHILIPS LED chips. JPS-4 LED Recessed Downlight luminaires are available in 2700K, 3000K, 4000K and 5000K CCT with a high color rendering index with typical Ra90.
JPS-4 LED Recessed Downlight luminaires are modern, bright, cost effective and powerful offering intense, defining light which is ideal for the illumination of displays and general lighting applications.
Due to lower carbon consumption the JPS-4 LED Recessed Downlight luminaires offer complete compliance with local authorities which is extremely important in today's world of complicated compliance regulations.
DMX versions are available upon request.
FEATURES AND BENEFITS
- Reduced energy consumption and operating costs by up to 80%
- Cool light - No UV or IR, environmental friendly
- Die-cast aluminum base, fully recyclable, no hazardous materials
- Attractive housings
- A choice of finishes: white, black and silver. Other finishes are available.
- Easy installation and no maintenance cost for years
- Color temperature options
- Variety of beam angles
- Dimmable
- Auto-sensing voltage system
- Cost effective
- High Power LED COB (Chip-On-Board) technology
- High CRI
- High quality components and skilled workmanship
- Reliable and durable fixtures
- DMX versions are available upon request
- ETL, CE, RoHS, C-TICK and other listings and certificates
- 3 year warranty
Contact
Articulight +1-201-796-2690
E-mail:info@articulight.com
Web Site:www.articulight.com