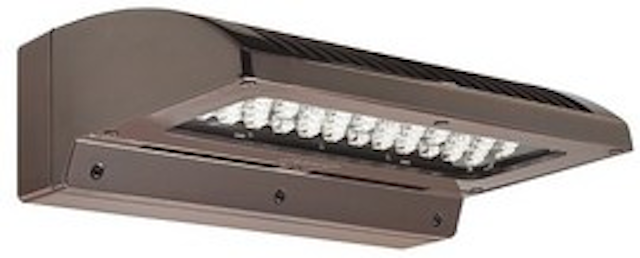 Date Announced: 06 Mar 2014
The AccuLite PL2 Series Bollards and second generation AccuLite Finia LED Wall Mounted LW Series receive best-in-class honors, and the AccuLite 650 Lumen Mini Security Light is recognized in the competition
DES PLAINES, Ill. -- Juno Lighting Group®, a leader in high-quality, innovative commercial and residential lighting solutions, announced it received two best-in-class awards for its AccuLite™ PL2 Series Bollards and second generation AccuLite Finia™ LED Wall Mounted LW Series in the Next Generation Luminaires™ (NGL) Outdoor Solid State Lighting (SSL) Design Competition. Sponsored by the U.S. Department of Energy (DOE), the Illuminating Engineering Society (IES) and the International Association of Lighting Designers (IALD), the PL2 Series Bollards and Finia Wall Mounted LW Series were awarded this designation out of 81 products approved for the judging phase of the competition. The best-in-class honors signify that the products stand out significantly above other luminaires recognized as specifiable within their respective categories. Juno Lighting Group is the only manufacturer with more than one best-in-class product of the six selected in the 2013 NGL Outdoor SSL competition.
In addition to the best-in-class awards, Juno Lighting Group's AccuLite 650 Lumen Mini Security Light was chosen as a recognized winner, which means that the fixture meets NGL's stringent requirements for quality, lighting performance and appearance, energy efficiency, value and more. The first series of the AccuLite Mini Security Light was also awarded with the recognized designation in the 2012 NGL Outdoor SSL awards.
"Juno Lighting Group is constantly innovating to provide new, high quality and efficient outdoor SSL luminaires to our customers," said Bill Morreal, vice president of marketing, Juno Lighting Group. "We are honored to be the only manufacturer to receive two NGL best-in-class recognitions for our AccuLite PL2 Series Bollards and AccuLite Finia LED Wall Mounted LW Series in the 2013 NGL Outdoor SSL competition."
The NGL competition was launched in 2008 to promote excellence in the design of energy-efficient LED luminaires for general illumination in commercial lighting applications. The competition seeks to encourage technical innovation as well as recognize and promote excellence in the design of energy efficient LED luminaires for commercial, industrial and institutional applications. Judges score each entry based on criteria of attributes such as color quality, appropriate illuminance, light distribution, serviceability and replacement, power quality and more. The NGL awards are widely viewed as the most technically challenging in the industry today, with judges performing in-person evaluations of sample fixtures installed in relevant application settings.
Each best-in-class and recognized series or fixture from Juno Lighting Group provides lighting designers, specifiers and end-users with the solutions they need to create energy efficient, attractive and high-performing outdoor applications:
- As one of Juno Lighting Group's newest outdoor SSL fixtures, the AccuLite PL2 Series Bollards provide energy efficiency, uniform illumination and rugged construction in a sleek, modern design. Two optical distributions, one for 360-degrees and one for 270-degrees of illumination, gives designers the flexibility to match a project's landscape, and an optional internal motion sensor allows building owners to realize substantial energy savings without having to alter the fixture's appearance. The PL2 Series Bollards are also available with options for custom colors to match corporate colors or blend a fixture with its surroundings.
- Developed with three key objectives: energy efficiency, durability and subtle aesthetics, the AccuLite Finia LED Wall Mounted LW Series are ideally suited for commercial applications where a low profile, high performance fixture is needed. Available in pole mounted, flood, and building mounted configurations, these slim, unobtrusive luminaires share a robust light engine that excels in tough environments. The luminaires are also energy efficient, utilizing an LED light source that replaces up to 400-watt HID fixtures, and offer multiple light output and distribution options for flexibility and scalability.
- Measuring only 5-inches by 5-inches, the 650 lumen version of the AccuLite LED Mini Security Light retains all of the popular features of the first series, while doubling the delivered lumens from 300 to 650 and offering a 27 percent increase in efficacy. The fixture's wall-hugging, ADA-compliant profile blends easily with its surroundings and provides a wide pattern of light along walls and corridors or above doors and entrances. The LEDs in AccuLite Mini Security Light require just six-watt (MSL1, 306 lumens) or eleven-watt (MSL2, 663 lumens) input, significantly cutting power consumption.
To learn more about the Juno Lighting Group's AccuLite Finia LED Wall Mounted LW Series, AccuLite PL2 Series Bollards and the 650 Lumen AccuLite LED Mini Security Light, as well as other high performance, efficient LED lighting fixtures for outdoor applications, please visit www.junolightinggroup.com.
About Juno Lighting Group
Founded in 1976, Juno Lighting Group is an industry leader in offering high-quality, energy-efficient commercial and residential lighting solutions. Under the Juno Lighting Group umbrella, the company comprises six product brands: Juno®, Indy™, AccuLite™, Aculux®, NaviLite® and DanaLite. Juno Lighting Group is a Schneider Electric company, a global specialist in energy management.
Contact
Customer service: +1-800-367-5866 Technical Product Assistance: +1-888-387-2212
Web Site:www.junolightinggroup.com