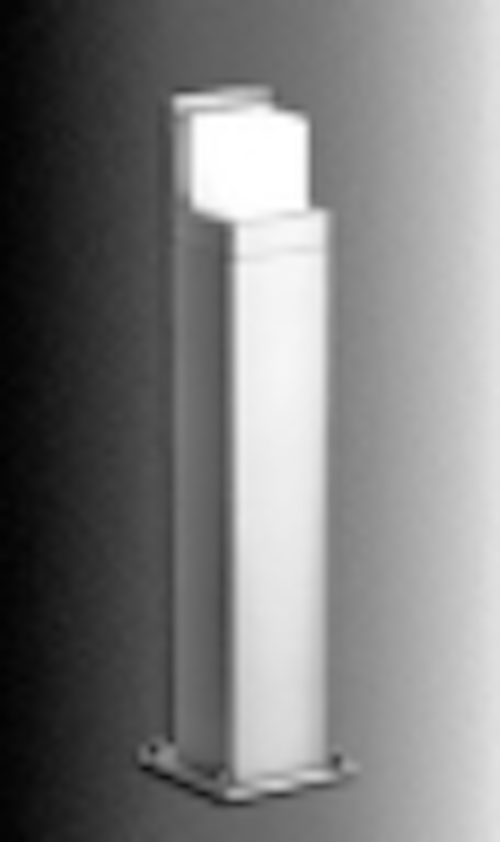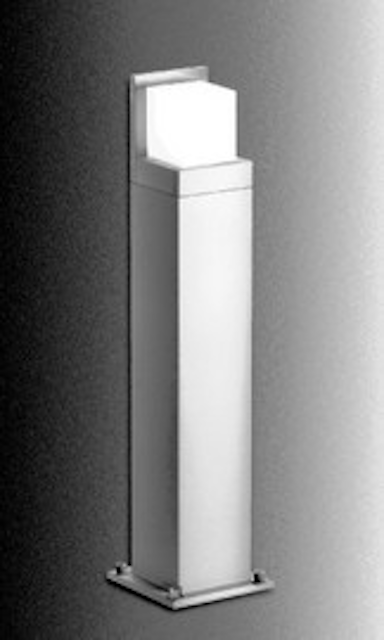 Date Announced: 18 Mar 2014
HessAmerica Introduces
Cassino LED Bollard
New Product Introduction: Cassino LED Bollard -- architectural illuminating bollard for pathway lighting, waymarking, or accenting.
Product Design: Klaus Begasse -- German architect
Manufacturer: HessAmerica, U.S. subsidiary of Hess Licht +Form of Germany.
Product Applications: Cassino LED Bollard adds ambience to landscape, pathway, accenting, and waymarking applications, where contemporary design, low power consumption, and long service life are sought. Applications include corporate campuses, malls, upscale retail establishments, healthcare facilities, and high-end residential developments.
Product Description: The understated styling of the Cassino LED Bollard complements contemporary and formal styles of architecture based on its simple geometric form. The cube-like matte acrylic lens softens the light, adding atmosphere to pedestrian-scale spaces. A selection of color temperatures, lumen packages, and mounting heights allows design professionals the freedom to tailor the luminaire to specific environments.
Cassino LED is available as a bollard in overall heights of 36" or 20", or as an 11" tall ground mounted beacon. Stainless steel bolts secure the bollard to a mounting plate assembly embedded in a concrete foundation, while the shorter beacon model with internal flange installs onto concealed anchor bolts for a flangeless appearance.
The LED sources are available in warm or neutral color temperatures with a choice of standard or high output light engines depending on illumination requirements. Power consumption is sixteen watts for the standard light engine and twenty-four watts for the high output model. CRI is greater than 80.
Standard finish is matte silver grey metallic with special colors available on request. The series also includes models with energy efficient compact fluorescent sources, as well as a complementary wall mounted luminaire.
Construction and Finishes: Cassino LED luminaire housing is fabricated from 0.6" thick 6060 aluminum bar stock in combination with cast aluminum components. The translucent lens is textured matte acrylic. Luminaire is sealed with one-piece silicone gasket and is listed for wet locations. Bollard shaft is extruded 6060 aluminum with nominal wall thickness of 0.197".
The single COB (chip on board) source is available in a choice of 3000K or 4000K color temperatures with CRI of 80+. Delivered lumens are 642 lumens at 3000K, and 699 lumens at 4000K for the standard output model. The high output model delivers 917 lumens at 3000K, and 1147 lumens at 4000K, respectively.
The high power factor electronic LED driver consumes 16 watts for standard output, and 24 watts for high-output. The universal driver accepts input voltage from 120v through 277v.
Ordering Information: Literature and specifications for the Cassino LED Bollard, or other original European-design outdoor architectural lighting products, are available by contacting authorized HessAmerica professional independent lighting sales representatives at www.hessamerica.com/About_us/Representative/.
Contact
HessAmerica +1-864-487-3535
E-mail:info@hessamerica.com
Web Site:www.hessamerica.com