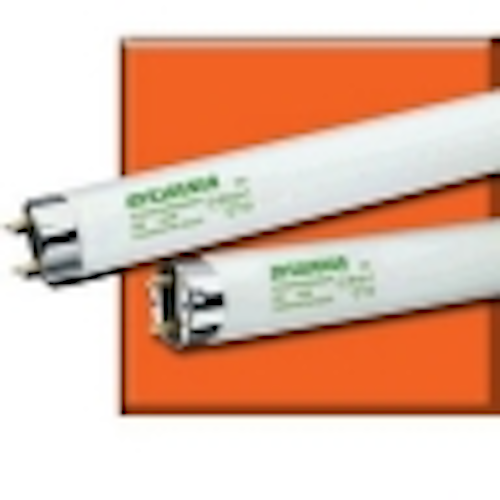 Date Announced: 10 Apr 2013
Salisbury, NC – April 4, 2013 – Shat-R-Shield, Inc. announced today the release of new safety-coated, shatter-resistant T8 fluorescent lamps that offer up to 75,000 hours life on instant start ballasts and 84,000 hours life on programmed rapid start ballasts. The long life T8 lamps offer up to two times longer life, providing an additional eight years of maintenance free lighting for typical operating cycles. These lamps are the perfect retrofit to existing T8 instant start systems.
Shat-R-Shield Product Development Manager, Don Cattoni says, "The long life T8 fluorescent lamps are a great addition to the Shat-R-Shield product offering. We are continuously looking for replacement options to retrofit existing inefficient lamps and these lamps fit seamlessly with our current offerings and our desire to provide the most energy efficient long life options available on the market."
The T8 Fluorescent lamps are dimmable, RoHS compliant and manufactured in the United States. The long life T8's have a color rendering index of 85 and are offered in 28 and 32 watts. For more information visit www.shatrshield.com.
About Shat-R-Shield
Shat-R-Shield®, the original manufacturer of shatter-resistant lamps, has been ensuring lighting safety since 1976. Millions of shatter-resistant Shat-R-Shield® lamps are currently on-the-job worldwide for foodservice, high-tech manufacturers, food & beverage processors, and institutions seeking the ultimate, cost-effective worksite protection from broken and shattered glass. Shat-R-Shield® lamps are UL-EPH classified, NSF certified, and meet FDA, OSHA, ASM, Canadian and Mexican Government food safety regulations.
Contact
Salisbury, NC
E-mail:info1@shatrshield.com
Web Site:www.shatrshield.com