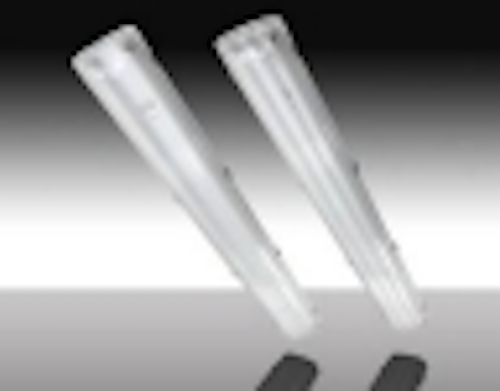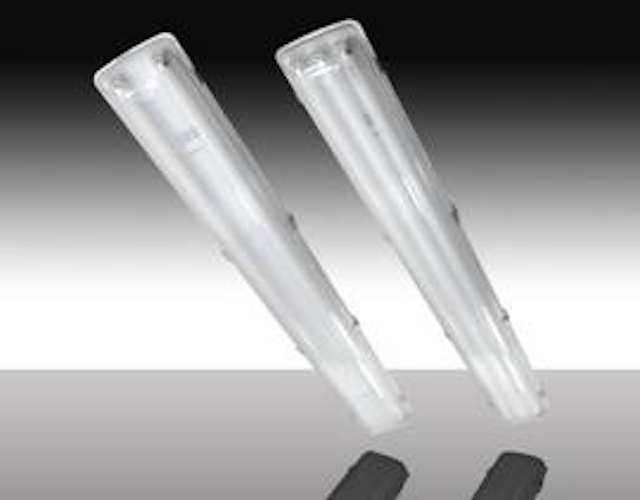 Date Announced: 18 Jun 2013
West Caldwell, New Jersey – Engineered as cost-effective, specification-grade luminaires for commercial outdoor and indoor locations, MaxLite® introduces highly durable T5 and T8 fluorescent vapor tight lighting fixtures that effectively protect the light source from the elements in harsh environments. MaxLite, a global marketer and manufacturer of energy efficient lamps and lighting, has developed these Vapor Tight fixtures to help meet the latest building codes for parking garages, barns, car washes, refrigerated coolers, airports, tunnels, warehouses, stairwells and other utility lighting applications.
"MaxLite has introduced its T5 and T8 fluorescent vapor tight fixtures as a testament to its continued support of fluorescent lighting," said Pat Treadway, MaxLite's vice president of product
marketing and engineering. "These fixtures not only provide energy savings, but they are also able to address the harsh commercial and industrial environments faced by energy efficient lighting today."
The T5 and T8 fluorescent vapor tight lighting fixtures are constructed with full-length polycarbonate lenses and housings, and stainless steel closure hardware. Designed for close-to-surface mounting on ceilings or walls, the T5 is available in a 115-watt model with two lamps, and the T8 models include the 74-watt, two-lamp configuration and 111-watt, three-lamp style for larger spaces. The fixtures are IP66- and UL wet-listed with hermetic sealing for outdoor and indoor use, and are designed with instant start, high factor electronic ballasts that are thermally protected to automatically shut off when overheated and restart once cooled.
MaxLite also offers T5 fluorescent linear fixtures, T5 and T8 high bay fixtures and fluorescent bulbs, and linear fluorescent ballasts.
About MaxLite (www.maxlite.com)
MaxLite has been committed to providing energy efficient lighting products for the last 20 years, and was one of the first movers into LED technology in the industry. An ENERGY STAR® Partner of the Year, MaxLite established the MaxLED® brand, an extensive line of indoor and outdoor lighting fixtures featuring innovative LED luminaires and lamps using the latest state-of-the-art LED technology. Through MaxLite's innovative research and development capabilities in its
California office and product assembly center in New Jersey, MaxLite continues to be at the forefront of energy efficient technologies.
Contact
MaxLite 800-555-5629
E-mail:info@maxlite.com
Web Site:www.maxlite.com