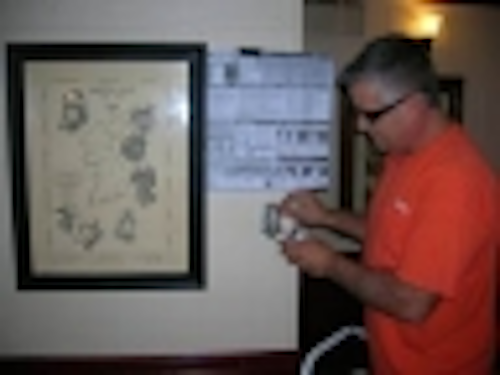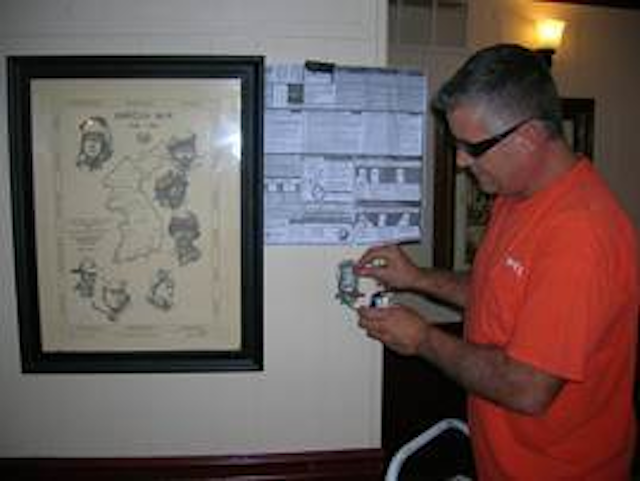 Date Announced: 04 Nov 2013
Coopersburg, PA – Lutron Electronics, the leader in energy-saving, wireless light and shade control, announced its donation of dimmers and occupancy sensors to a local Veterans of Foreign Wars (VFW) Post in Media, Penn. The donation is expected to increase energy efficiency and help reduce the center's annual operating costs.
To the project, Lutron supplied its new Maestro® C•L ™ dimmers, which can be used to control dimmable CFLs, dimmable LEDs, incandescent and halogen bulbs, and its new Maestro occupancy sensing switches, which automatically turn lights on when someone enters a room, leaves them on while they're there, and shuts them off after they leave. Occupancy sensors can provide up to 50% lighting energy savings in a home.
1
"Lutron is pleased to provide these local heroes with a more comfortable environment that operates more efficiently than ever before," said Paul Lobo, vice-president of retail sales at Lutron. "The addition of these dimmers and sensors will shave dollars off their monthly energy bills and allows those savings to be put toward other amenities that will directly benefit the veterans," he said.
The larger Post remodel included updates to the Post's kitchen, canteen, general purpose room,
game room/office and the patio/barbeque area.
"This post is considered a hub of the veteran community," said Harry McClay, a local war veteran who initiated the project and Team Home Depot project captain. "We hope that this project will attract more members and allow it to continue serving the community by providing a home away from home for its veterans. We are so grateful for the support we've received and know that these upgrades will truly breathe new life into this facility," he said.
About Lutron Electronics
Founded in 1961, Lutron Electronics is headquartered in Coopersburg, Pennsylvania, in the heart of the Lehigh Valley. From dimmers for the home, to lighting management systems for entire buildings, the company offers more than 17,000 energy-saving products, sold in more than 100 countries around the world. In the US alone, Lutron products save an estimated 10 billion kWh
2
of electricity, or approximately $1 billion in utility costs per year. The company's early inventions— including the first solid-state dimmer invented by Lutron's founder, Joel Spira - are now at the Smithsonian's National Museum of American History in Washington, DC.
1 Average savings based on replacing a standard switch with an occupancy sensor in a residence (Source: Heschong Mahone Group. 1999. Lighting Efficiency Technology Report. Prepared for the California Energy Commission). Actual savings may vary based on occupant use among other factors.
2 Estimated savings based on Lutron sales; 296kWh annual energy use for residential circuits (a); 2,492kWh annual energy use for commercial circuits (b); 20% savings from dimming (c); a U.S. average electricity rate of $0.11 per kWh (d); estimated greenhouse gas equivalency (e); and the average generating capacity of a coal power plant (d).
a. Computed from energy usage by room type (Source: Navigant. 2002. U.S. Lighting Market Characterization) and surveys of installed room types (Lutron commissioned Ipsos surveys).
b. Computed from 712W per circuit (Lutron project data.) and 3500 annual hours.
c. Lighting Efficiency Technology Report: Volume I. 1999. California Energy Commission.
d. Energy Information Administration (EIA)
e. U.S. annual non-base load CO2 output emission rate, year 2007 data U.S. Environmental Protection Agency, Washington, DC.
Contact
Melissa Andresko, Lutron, communications director - public relations +1-610-282-6440
E-mail:mandresko@lutron.com
Web Site:www.lutron.com