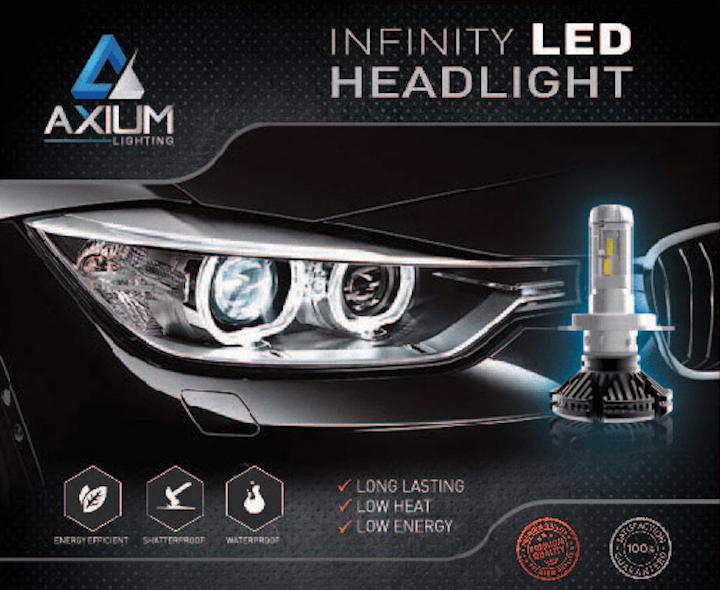 When you need better clarity and visual support while driving at night, choose Infinity 7S LED headlights for a clear picture of the road ahead.

When you're behind the wheel and the dusk or dawn restrict your vision, you need premium headlights that light up the road in front of you so you can drive safely. That's why we created Axium Lighting Infinity 7S LED Headlights offering better brightness and crystal-clear vision thanks to 5,000 lumens of ultra-bright illumination.

While many LED's on the market look similar, don't be fooled by our cheap competitors. Axium Infinity 7S LED Headlamps are fitted with the most reliable SMD LED chips available on the market. Designed to last and backed by an industry leading 1 year no hassle warranty, Axium 7S headlights offer unrivaled color and light stability designed to withstand light degradation throughout the life of your vehicle.

LED automotive headlights offer superior color and light output while simultaneously reducing energy consumption and heat. Even more impressive, LED lighting will last longer than any tungsten, HID or incandescent competitor.
Request More Information
Fill out the form below to request more information about Axium Infinity 7S LED Headlights.
---