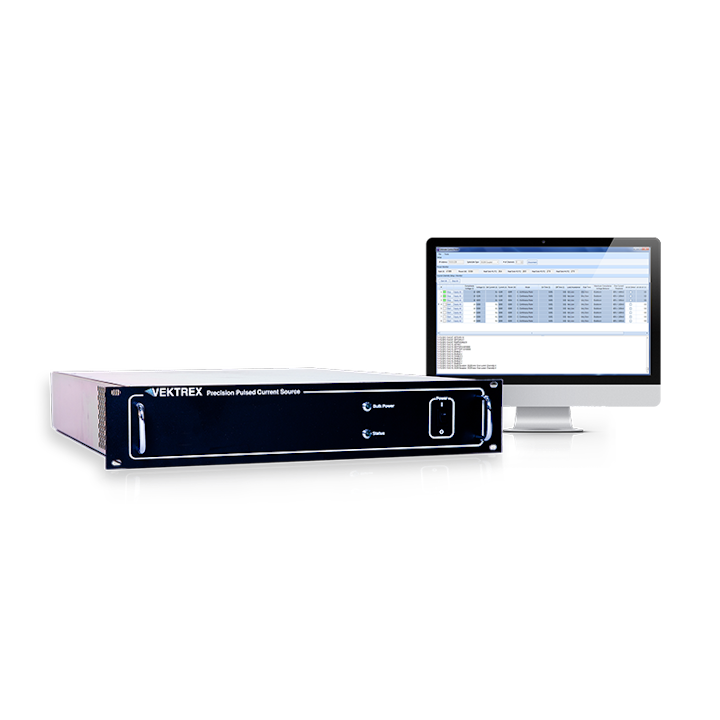 Vektrex SpikeSafe DC Current Sources provide reliable drive for LED/laser diode reliability, IESNA LM-80 test, and other current-driven test applications. Models support currents from 339µA to 60A and max compliance voltages from 50V to 400V. All models feature individual channel control, precise current, and high power density — typically 6.4kW-8kW.

- 1-8 independent channels/model
- High current, up to 60A
- Compliance voltages to 400V
- Energy efficiency > 96%
- Form factors include rackmount, benchtop or integrated system
- MTBF > 175,000 hours

SpikeSafe current sources are easily combined into systems with up to 1,024 current source channels in an electronics cabinet. Scalable, modular design enables easy system expansion for increased capacity. With a full range of SpikeSafe™ current source options, system components, chambers, fixturing, load board designs, cabling and software, Vektrex can provide the ideal testing solution for any size lab – large or small.
Request More Information
Fill out the form below to request more information about SpikeSafe™ DC Current Sources.
---