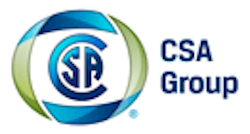 178 Rexdale Blvd
Etobicoke, ON M9W 1R3
Canada
CSA Group has been a world leader in certification and testing throughout multiple industries for over 95 years. In the past 6+ years CSA Group has been spearheading design, prototyping, and testing of LED-based horticultural lighting in our state of the art facility located just outside of Seattle, Washington. Our highly trained staff sit on the committees responsible for developing the standards used for horticultural luminaires and are ready to answer your questions. Whether it is designing a lighting product from concept, refining a prototype design, or testing and measuring the photon flux density of a finished product, we have the experience to help.
Please visit us at http://csagroupseattle.org/led-test-measurement-services/led-horticultural-lamp-testing.
Request More Information
Fill out the form below to request more information about CSA Group.
---