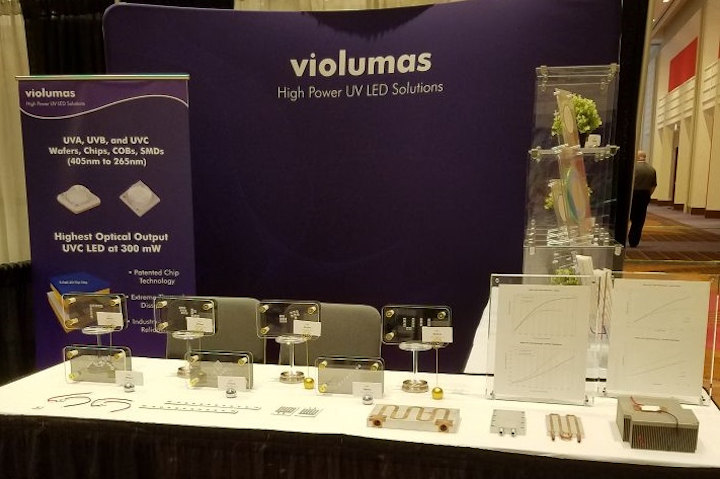 Fremont, CA - Violumas announces their new venture into the UV LED market. Violumas is the latest UV specific branch from Silicon Valley-based company Flip Chip Opto. Flip Chip Opto focuses on high power COB light engines based upon their proprietary 3-Pad Flip Chip featuring super-pillar MCPCB technology. Flip Chip Opto creates the most powerful COBs on the market, focusing on industrial and horticultural applications.
Violumas will be building off their parent company's signature tech, adapting their 3-Pad structure to UV packages. Current UV offerings from popular LED manufacturers are limited in their power output due to the excessive thermal stress that comes along with producing UV spectrum. Violumas aims to address this fundamental problem using FCO's patented chip architecture in order to produce high power UV LED solutions.
"We are excited to bring our patented 3-Pad platform to the UV market. The gains in output and lifespan are especially beneficial for UV packages. Product developers will be pleasantly surprised by the performance benefits that come along with our unique 3-Pad chip architecture." – Dr. Pao Chen, R&D Director.
Violumas recently debuted their new product line at the recent 2018 RadTech technology expo and conference in Chicago, Illinois. More information can be found at www.violumas.com.