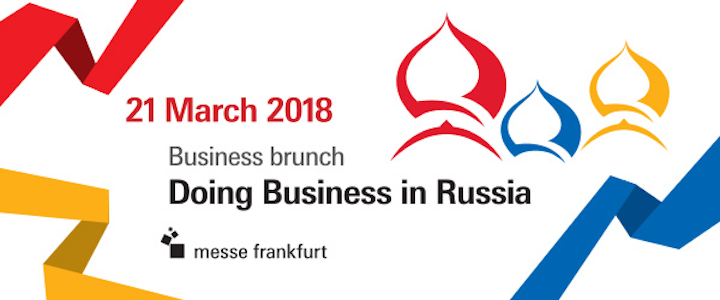 During Light + Building 2018 industry top-achievers will share real figures and analysis of the Russian lighting, building automation and electrical engineering market, forecast on the market capacity and key infrastructure projects, fears and hopes of the consumers and real trends growing within professional community.
For those who are curious about Russian market, its' specific, legal framework, and new reality in terms of sanctions it would become an opportunity to get all the information and ask questions.
Date: March 21, 2018
Time: 11:00 AM – 12:30 PM
Venue: Room Entente, Hall 4.C, Frankfurt Exhibition Grounds
Event programme:
"Doing business in Russia: what to expect in the next year?" // Vladislav Zabrodin — Managing Partner, Capital Legal Services
"Lighting Markets of Russia and EEU: getting out of crisis" // Sergey Borovkov — Managing Partner, Lighting Business Consulting
"Foreign brands entering Russian market — best practice from ESYLUX" // Andrey Golovin — CEO ESYLUX Russia
"Interlight Moscow powered by Light + Building: what is new in 2018?" // Natalia Gomer — Group Exhibition Director, Messe Frankfurt RUS
Delicious Russian food and networking
Registration
To visit the business brunch please, send your name, company title and contact details to marketing@light-building.ru or fill in registration form.
Organizer
Messe Frankfurt GmbH and Messe Frankfurt RUS