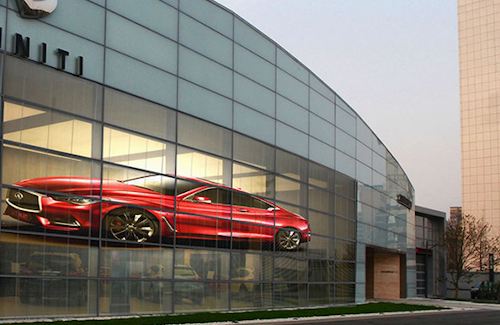 With exclusive features of sand prevention and windproof mesh structure design, LED Mesh display can turn any building facade into a dynamic communications medium while not concealing the architecture behind it. Mount it over a solid facade or in front of windows knowing that the finished solution is free from visible cabling and delivers a clean, semi-transparent viewing experience for those within the building. The stainless steel, textile-like mesh provides a modern, urban feel while the thin-profile design – less than one inch deep – provides an elegant, refined structural appearance.
Huaxia is a global leader in LED video display technology that develops, manufactures, and markets LED video display solutions for multiple indoor & outdoor applications, media and entertainment events, and sports arenas across the globe. With numerous technological breakthroughs to our name, Huaxia Luster is a multi award-winning leader in the LED video display industry that holds itself with the highest standards of quality.
Publicly traded company, stock code 835252,financially stable ! CE,RoHS,EMC,TUV,ETL,ISO9001,ISO14001,FCC- Compliant.

Keeping your budget in mind and delivering excellent return on investment, choosing a Huaxia LED video display means you're choosing wholesale price, excellent return and reliability for you.
Site: www.hxgcled.com
E-mail: isabella@huaxialed.com
Cell and whatsApp: 0086-188 185 636 81
Contact: Isabella Yuan
Position: Oversea Sales Director