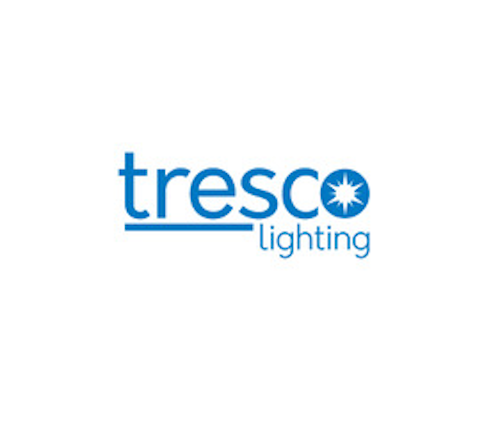 Tresco Lighting unveiled their new logo at this year's LIGHTFAIR® International 2017 in Philadelphia, Pa. The new logo will be implemented immediately with the digital rollout, while physical assets such as literature and packaging will take place throughout the year. This unveil is on the cusp of Tresco Lighting's 25th anniversary of their first product launch, the Tresco-12 Track Lighting System.
The collaborative effort between corporate executives and the marketing team spanned 12 months, combining the evolution of past logos and elements of clean, timeless design. The color palette maintains the original use of Tresco Blue, but incorporates a fresh look that will take Tresco into the future.
"This new logo design demonstrates our growth. While older versions originally provided a bold statement to announce our entrance into the market, our newer design is slim and sleek to mirror our product features. The star is relevant to both designs, representing our beginnings and now signifying our innovation and bright future," said Director of Lighting Chris Tress.