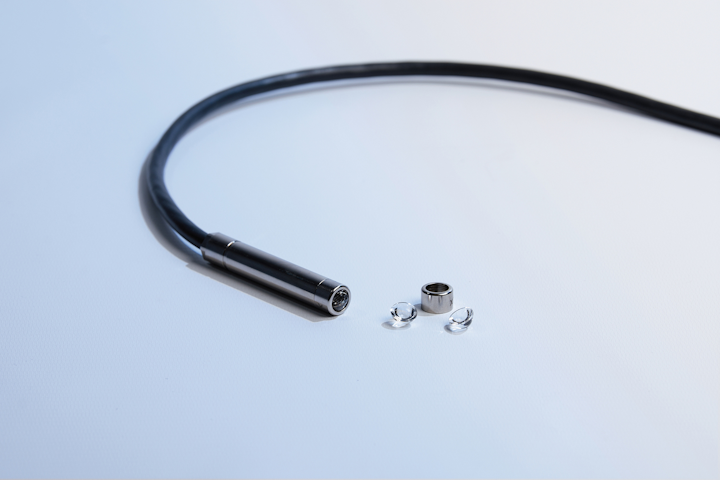 Sudbury, MA May 2017 – DELO, one of the world's leading manufacturers of industrial adhesives for automotive, consumer and industrial electronics, introduces a new adhesive for optoelectronic applications. DELO DUALBOND OB786 is ideal for fixing components within seconds, while ensuring precision and high strength.
Technical Specifications
Cures under UV light at a wavelength of 365 nm in layers of up to 1.5 mm thickness
Ensures good adhesion to optoelectronic substrates
Features low outgassing and low shrinkage
This milky epoxy resin, with medium viscosity, can be used for fixing and bonding optoelectronic components. It ensures good adhesion to common substrates like aluminum, FR4, PPS and LCP.
After an irradiation time of less than one second, the build-up of adhesion begins to set. After five seconds, the compression shear strength on glass reaches 18 MPa.
DELO DUALBOND OB786 cures under UV light at a wavelength of 365 nm in layers of up to 1.5 mm thickness. For areas that cannot be reached by the light because of the component's design, like shadowed areas, and those areas that require a thicker adhesive layer, this dual-curing adhesive is exposed to heat in a convection oven for approximately 50 minutes at 80°C to reach full strength.
This new adhesive features reduced outgassing and shrinkage, which is ideal for optical precision. Its low coefficient of thermal expansion (CTE), matching both electronic components and PCBs, ensures a high optical quality, even in environments with temperatures that fluctuate.
Supplied ready for use, DELO DUALBOND OB786 is available in black modification to shield the ray path or optical elements and absorb scattered light and white to provide increased reflection, leading to a higher light yield. The white modification of the adhesive also offers smaller-sized fillers, making it suitable for miniaturized applications.
For more information contact Robert Lush at info@delo.us or 1-978-254-5275.
Read our news: http://www.simongroup.com/PressRoom/feeds/DELO.xml
Watch the latest videos: https://www.youtube.com/user/DELOadhesives
Get our updates: https://www.linkedin.com/company/delo-industrial-adhesives
Follow us: https://twitter.com/DELOadhesives
UPCOMING TRADESHOWS: RFID Journal Live! Phoenix, AZ, Phoenix Convention Center, 5/9-11, Booth 321; Sensors Expo 2017, San Jose, CA, McEnery Convention Center, 6/27-29, Booth 729
Reader Service Inquiries: Robert Lush, DELO Industrial Adhesives LLC, 144 North Road, Suite 2650, Sudbury, MA 01776; info@delo.us; 1-978-254-5275.
ABOUT DELO:
DELO is one of the world's leading manufacturers of industrial adhesives used within the automotive, aviation, optoelectronics and industrial electronics industries. Headquartered in Windach, Germany, DELO has subsidiaries in the USA, China and Singapore. In fiscal year 2015-2016, DELO generated sales revenues of nearly $89 million.