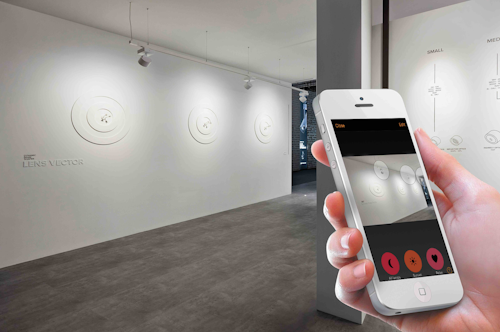 "The ability to shape light simply hasn't been easily accessible or scalable and we're committed to showing designers how easy it is to implement this dimension of lighting," said Brent York, President and CEO of LensVector. "Casambi's Bluetooth platform simplifies this effort and allows control of lights regardless of location."
The joint LensVector and Casambi stand and workshop will feature Dynamic Beam Shaping demonstrations using luminaires and technology solutions from Targetti, Specialty, SLD Laser, and Eulum.
"Lighting isn't static, especially when it incorporates Dynamic Beam Shaping, and lighting designers and their clients need to be able to easily and simply control the lit environment," said Timo Pakkala, CEO of Casambi. "Our goal in the workshop at darc room is to show just how simple this process can be."
About LensVector
LensVector is transforming the shape of light from fixed reflectors and lenses with digital liquid crystal technology that allows light to be infinitely shaped on demand from IoT platforms, mobile devices, and modern control systems. LensVector's innovative Dynamic Beam Shaping™ technology has been recognized with a 2018 Sapphire Award and as a Top Ten Innovation at the 2018 Light + Building Conference and Exhibition. ( http://www.lensvector.com )
About Casambi
Founded in 2011, Casambi's wireless lighting control software platform empowers users of smart devices to interact effortlessly with modern lighting around them. Based on Bluetooth Low Energy, the award-winning Casambi solution delivers a dynamic user experience, exceptional reliability and unrivalled performance. From basic, individual lighting-fixture controls to industrial-scale solutions with cloud-based remote control, monitoring and data logging, Casambi's technology can be easily integrated at low cost into lighting fixtures, drivers and modules. Additionally, installations can gain advanced lighting control functionality with minimal hardware and deployment outlay. Casambi develops its products in Finland and has a growing sales and support service across Europe, North America and Asia. For more information, visit http://www.casambi.com.
About darc room
darc room takes place the 19 - 20 September and is part of London Design Festival. It is a curated, creative lighting exhibition for specifiers and designers and is returning for its second year in a new venue in the center of London. ( https://www.darcroom.com/ )
# # #
Contact
David Kriebel
+1 669-247-5095
Nayl D'Souza
Publitek, on behalf of Casambi
+44 (0) 1225 470000