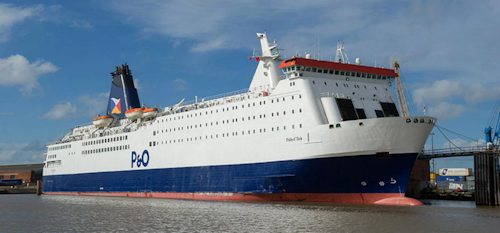 A Coventry business is helping to reduce the carbon footprint of one of the biggest ferry operators in the country.
LED lighting created by Ledison Lighting, based at Burnstall Road Industrial Estate, will be used on P&O Ferries, with a view towards dramatically reducing the cost of operating the ships and shrinking the shipping line's carbon footprint.
Ledison Lighting will supply LED lamps and tubes to ships across P&O Ferries' fleet to illuminate deck car parks, restaurant and dining areas, corridors, sitting areas and more.
The lights will travel between Northern Ireland and Scotland, the Republic of Ireland and England, as well as on routes between England and France, Belgium and Holland.
Installing the lighting across P&O Ferries' eight strong fleet is expected to take two years in total.
Stefanos Kandilidis, managing director at Ledison Lighting, said: "P&O Ferries are remarkable feats of design and engineering in their own right, and this is reflected in the complexity of the project we are taking on.
"The eight ships in the fleet have a combined tonnage of over 708,000 so it is a big job.
"It is obviously vital that each ship remains operational during the installation so we estimate it will take two years to complete this project.
"We always strive to supply our clients with the most effective LED lighting products, which will save our clients a significant amount of money on energy and running costs, and also have an overwhelmingly positive effect on the environment and on our planet as a whole.
"The lamps and tubes that we supply have been rigorously tested to ensure safety and reliability at sea and have been approved for use in maritime operations by the MOD.
"By switching to our specially designed LED tubes, P&O Ferries will be able to achieve the optimum efficiency for all of their vessels and continue delivering a great service to the hundreds of thousands of people that use their ships each years."
P&O Ferries first provided passenger ferry services nearly two centuries ago and has grown to become the biggest name in the market.