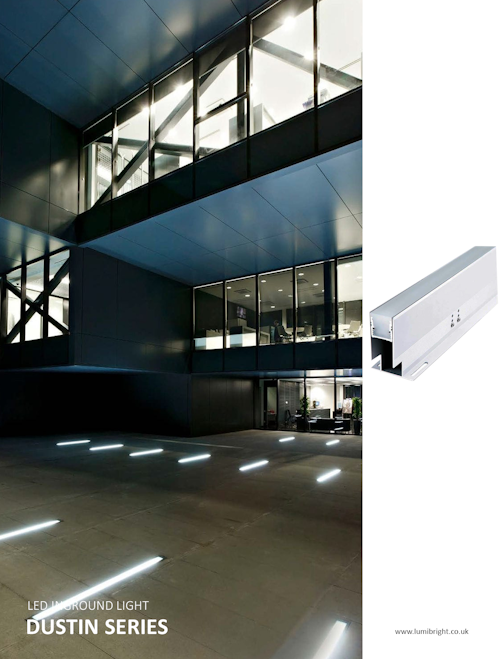 FLOOR-RECESSED LINEAR LIGHTS
Linear streaks of light are a new lighting concept for fresh interpretation of spaces.


Designed as a walk-over fitting, they create intriguing paths of lights, making the surrounding environment soft and all-enveloping.

Using a subtle interplay of juxtaposed surfaces they create a precise balanced linear emission suited for illuminating floors and walkways.
HIGHLIGHTS:
By joining multiple units, desired lengths of light can be achieved seamlessly blending aesthetics with functionality in architectural design.

Equipped with state of the art LED technology, it gives increased light efficiency and visual charm.

Being recessed version, the magic of this fixture is amplified by hiding the source of light.

With IP 67 and high quality stainless steel the light fixture is also ideal for high salinity environments.
APPLICATIONS:

The Linear Lights are ideal to create lines of light wagon, diffuse and discrete to be used in applications varying from mood lighting to general lighting in both open and closed spaces.

Extremely easy to install, this product can transform any space with class and refinement using colorful seduction of light. LED Linear light are used to decorate room corners, stairways, hallways, stage-floor, driveways, walkways, water-features, foot-paths, boundary walls, cobblestone paths in gardens etc.

USAGE:
Commercial floor lighting and decorative lighting for clubs & venues, nightclubs, restaurants & cafes, public spaces, garden pathways and recreational zones.
For more details visit:
http://lumibright.co.uk/family-page.php?q=24%20&&%20pi=119%20&&%20fm=551