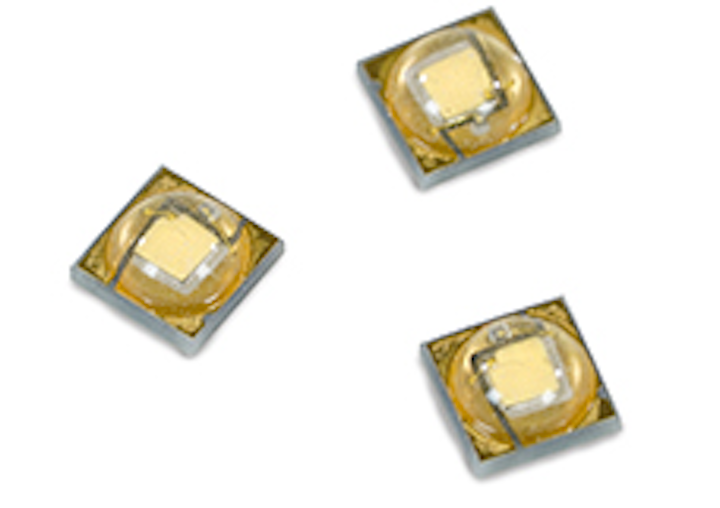 WALTHAM, Mass., November 9, 2017 – Excelitas Technologies® Corp., a global technology leader focused on delivering innovative, customized photonic solutions, introduces the new APOLED customizable single-chip LED package for surgical and dental lighting. It allows customers to select a specific white color temperature while achieving high color rendering index (CRI) for improved visualization of tissue during surgery or other medical procedures.
The customizable APOLED LED package can be used with any LED chip commercially available (monochromatic colors from 395nm – 1050nm or white from 2500K – 7000K). The package is small enough to enable high-quality color mixing for surgical lighting. Users can achieve high color rendering with tunable color correlated temperature (CCT) from 3300 – 6000K. Its high CRI offers the widest color spectrum possible. Lens or no-lens options support optical engineering design choices to optimize light capture.
"Customizable design is a unique feature of the Excelitas APOLED LED package," said Mark Gaston, SSL Product Manager at Excelitas Technologies. "These single-chip LEDs allow excellent visualization with the best white LEDs available in the market. Its high CRI and tunable CCT will enable surgeons and dentists to select the optimal white color for their needs."
The Excelitas APOLED LED package will be on display at COMPAMED Excelitas Exhibit: Hall 8B / K30, November 13 – 16, 2017 in Düsseldorf, Germany. For more information, visit http://www.excelitas.com/Pages/Product/APOLED.aspx or contact Excelitas to schedule a meeting at the event.
About Excelitas Technologies
Excelitas Technologies Corp. is a global technology leader focused on delivering innovative, high-performance, market-driven photonic solutions to meet the lighting, detection and optical technology needs of global customers. From biomedical technology to research laboratory, safety and security, consumer products, semiconductor, energy and environment, industrial sensing & imaging, defense and aerospace, Excelitas Technologies is committed to enabling our customers' success in their end-markets. Excelitas Technologies acquired Qioptiq in 2013 and now has approximately 5,500 employees in North America, Europe and Asia, serving customers across the world. Connect with Excelitas on Facebook, LinkedIn and Twitter.
Contacts:
Scott Orr
Senior Director of Corporate Marketing, Excelitas Technologies Corp.
scott.orr@excelitas.com
781.996.5925
Cheryl Reynhout or Jill Anderson
on Behalf of Excelitas Technologies Corp.
SVM Public Relations
excelitas@svmmarcom.com
401.490.9700
Excelitas® is a registered trademark of Excelitas Technologies Corp. All other products and services are either trademarks or registered trademarks of their respective owners.