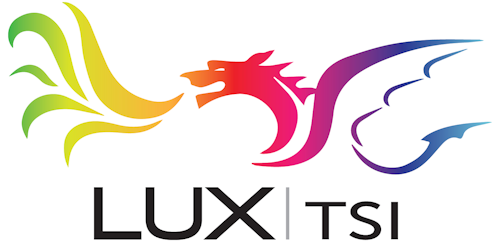 Bridgend, Wales, UK. LUX-TSI (lux-tsi.com) is very pleased to announce two significant new developments. It has become a Cree LED Solution Provider (CSP) and entered into an agreement with Envisionlight (envisionlight.com) to act as sales and engineering partner for North America.
LUX-TSI provides luminaire testing services from its laboratory in the UK and can support customers in UK, Europe, North America, Middle East and Asia based upon specific testing programmes previously supported from Cree and which widely became an industry recognized quality assurance scheme for LED lighting products.
Both agreements strengthen the position of LUX-TSI as the trusted and competent independent accredited authority on LED and lighting testing and compliance for European and global markets. The announcement reflects the commitment of LUX-TSI, an LED test and compliance expert, to provide all lighting manufacturers with the confidence enabled by a trusted end to end service for compliance of products in terms of quality and safety to meet the increasingly complex demands of end users. We are proud to be working with Cree to support their excellent quality assurance scheme and bring this to manufacturers around the world. We are equally pleased to be working in partnership with Envisionlight provides access for our unique service offering into the North American market.
Dr Gareth Jones, CEO of LUX-TSI commented "These agreements reinforce the position of LUX-TSI as the leading trusted provider of testing and compliance management services within the lighting industry and we are proud to be associated with Cree and EnvisionLight to enable the sector to prosper and continue to grow in confidence in the UK and international markets. Our approach to global market access will be more effective with the marketing support from leading solid-state lighting providers like Cree. The sales and engineering partnership with Envisionlight provides an expansion of the service offering of LUX-TSI into North American and supports the extension of the service offering of Envisionlight into the UK. Both LUX-TSI and Envisionlight share a common vision to support our customers with world leading technical knowledge and solve problems in a flexible, efficient and effective manner."
Envisionlight Founder and President Mark Wedell added, "The LUX-TSI and Envisionlight strategic partnership is a natural fit for all involved. LUX-TSI are experts in LED lighting testing globally while Envisionlight has significant experience in LED lighting product design and analysis globally for decades. In addition, LUX-TSI has a well-established European client base and Envisionlight has a well-established North American client base. Both companies have extensive resources in global design and testing. LUX-TSI has a major advantage in technical service and global compliance testing while Envisionlight has a major advantage in high speed delivery of technical multi-disciplines such as Industrial, Mechanical, Electrical, Software, Optical, Thermal & Structural engineering. This way our North American clients can bring their product to Europe and the LUX-TSI clients can bring their products to North America. We see this as a win-win for everyone."
For further information, please contact
For UK and Europe, Dr Gareth Jones of LUX-TSI by calling +44 (0)1656 864618 or emailing gjones@lux-tsi.com. We are always happy to help where we can. ( www.lux-tsi.com )
For North America, Mark Wedell of Envisionlight by calling (910) 547-0350 or mwedell@envisionlight.com, , (www.envisionlight.com )