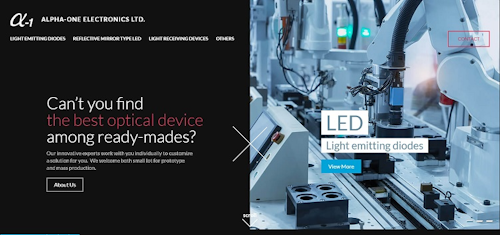 ALPHA-ONE ELECTRONICS LTD. recently launches its web site at www.alpha1-eg.com
The site now became much stylish, user and mobile friendly. The site is featuring improved navigation system for the site visitors easily find items they are searching from product types, wave lengths and packages. Also, it includes downloadable copies of products catalogues.
Since the company specialized in optical devices for industrial purpose, they know the clients often face to the difficulty to find the most suitable device for their products among ready-mades. ALPHA-ONE ELECTRONICS LTD. provides custom-made service for packaged LED and photodiodes beside their standard line-ups. You can send your request by the useful inquiry sheet on line through the site.