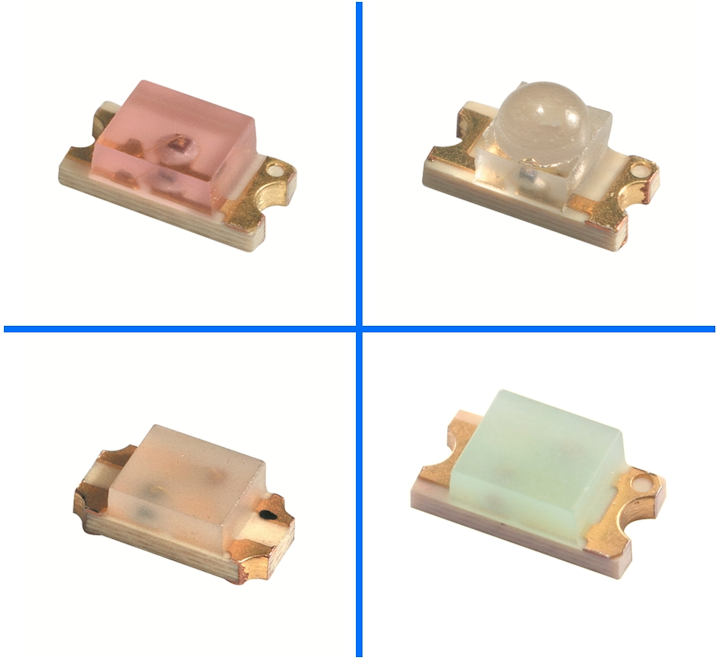 This SMD- LED is available several designs/series and lots of different wavelengths. Core feature are:

- size: 3.2(L) x 1.6(W) x 1.9(H) mm (footprint 1206)
- Wavelength range 460 nm blue up to 1550 nm infrared
- 1-3 chips and 2 or 4 terminals, also bipolar and duplex- layout
- With lens: 30° view angle
- Without lens: 140° view angle
- colored encapsulation (red, green, blue) possible
- mounting from backside of PCB possible due to tape down (TD) taping for lensed and standard version
- devices are RoHS and REACH conform
- all devices sorted into luminous intensity classes
- on request sorted in color classes

For custom specific derivates please contact us.
Request More Information
Fill out the form below to request more information about Footprint 1206 series.
---