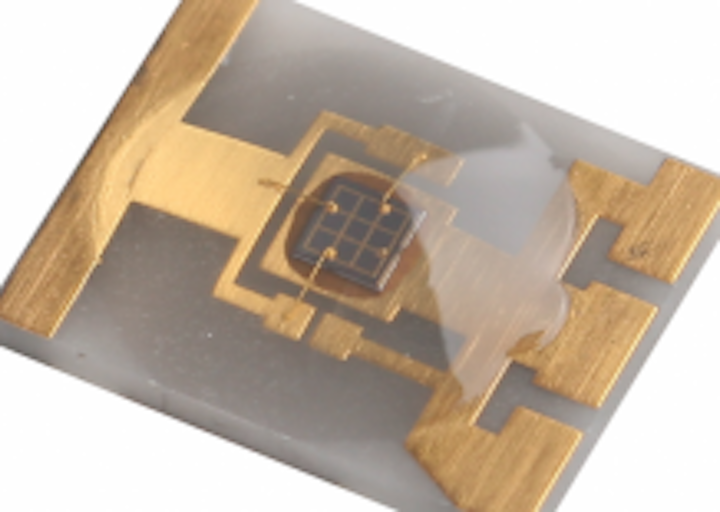 High Power LED as Lambertian radiator (viewing angle 120°). The LED can cover the range 365 - 1500 nm. A Rth below 5 K/W and a separate thermal pad allow an excellent thermal management. The devices are taped face up in 16 mm blister tape and are RoHS and REACH conform. Customized intensity - and wavelength binnings can provided upon request.
Conversion LED with an emission between 500 and 1000 nm make this LED to an excellent source for spectroscopic applications.
Request More Information
Fill out the form below to request more information about OCx-480 series.
---