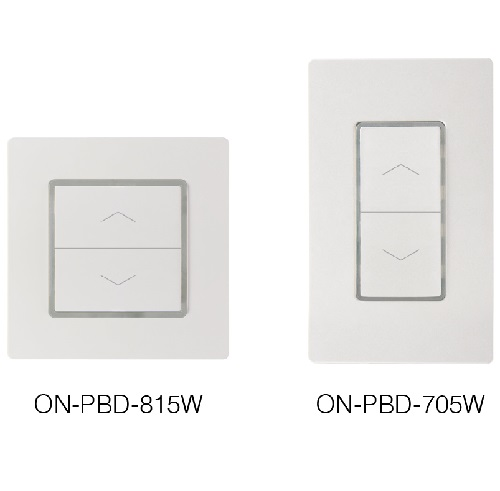 ONB is an optional device of OS-NET solution(Wireless Occupancy Sensing Network Solution).

OS-NET Button(ONB) is an optional network device designed to replace the existing wall switch, and provide manual on-off and dimming control to the lighting of assigned group wirelessly.

OS-NET Buttons are available in two different form factors; the ON-PBD-815 is for mounting into standard EURO type wall box, the ON-PBD-705 is for mounting into standard NEMA wall box.
Request More Information
Fill out the form below to request more information about OS-NET Button (ONB).
---