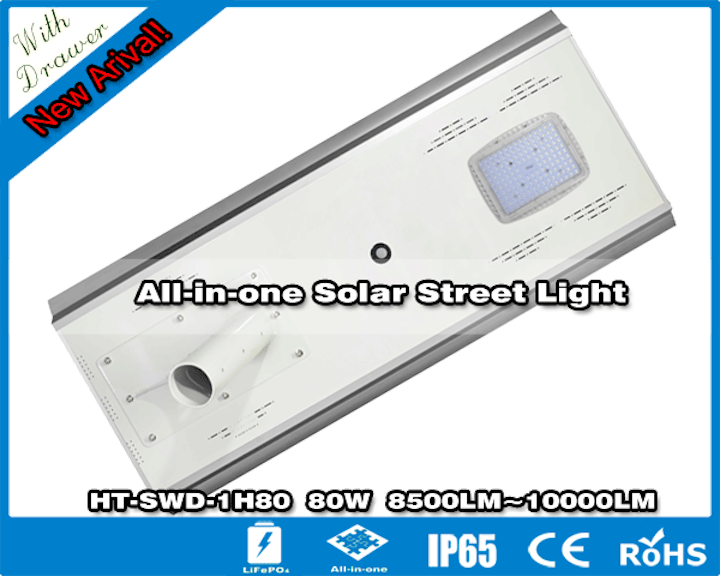 PRODUCT DESCRIPTION
Packed with 144pcs ultra-bright CREE power LEDs generating upto 10000 lumens , you will never find yourself in the dark. This compact solar powered street light provides extra lighting easily in no time. Installation is straightforward; only 4 bolts need to be tightened onto a pole (pole not included). The unit can also be wall mounted. No trenching or connection to the electric grid is needed. The all-in-one LED solar street light is perfect for retrofitting old electric powered fixture or new installations.
Throughout the day the high efficient solar panel gathers energy from the sun and feeds it to the built-in lithium battery pack. At dusk the LED solar street light automatically turns ON providing 8 hours of convenient high brightness illumination. When 8 hours laps, the LEDs switch OFF. They will switch back again to full power as soon as movement is detected underneath the infrared motion sensor. This smart feature allows for power saving resulting in extended run time. When fully charged, the built-in lithium battery provides backup power for up to 3-5 nights, which is extremely useful in case of persistent overcast weather. https://www.hitechled.cn for more details.
Request More Information
Fill out the form below to request more information about HT-SWD-1H80,Lampara Solar todo en uno de LED 80W 10000LUMENS innovadora con cajón.
---