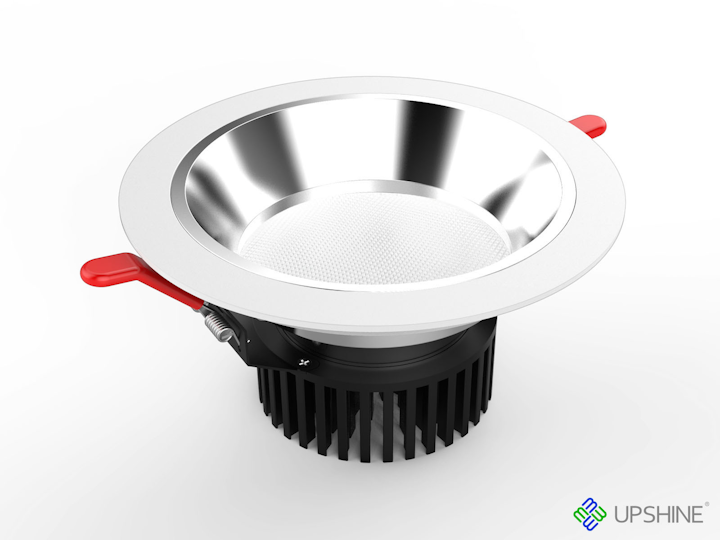 Upshine as an excellent LED lighting company, we are able to offer LED products with innovation and proven quality, right now we would like to recommend a best performance LED down light with high efficiency. it calls UP-DL83.

Talking about to lighting design, we are not only want to launch a cool and beautiful apperance, but also want to develop high quality and consider the cost spending. This hot item also has high quality and energy-saving, meanwhile it has best anti-glare performance. we adopts anti glare PMMA, which glaze surface inwards and the diamond surface outwards to create the most comfortable lighting environment. When we choose a best light bulbs, we must be notice cooling function, because high power LEDs need to be heat sinked in order to keep the diode safe and running its best this Downlight adopts cold forging treatment AL1070 pure aluminum with excellent heat dissipation performance and very light. That's very suitable for your requirements.
In addition that, oxidation surface treatment keeps the heat sink surface smooth and anti-corrosive for a long time. SMD LED downlight with high efficiency external led driver in order to keep longer lifespan. Contact us UPSHINE Now.
Request More Information
Fill out the form below to request more information about Highly Introduce UPSHINE 100LM/W Recessed LED Downlight.
---