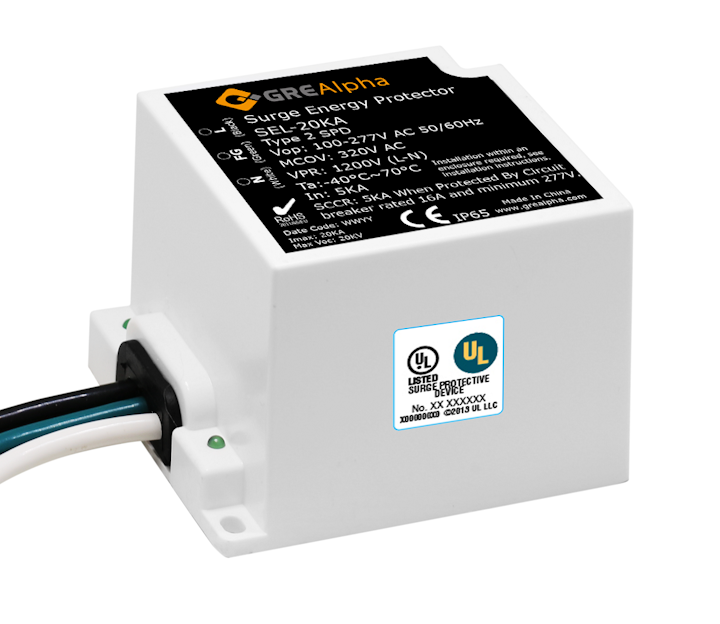 The GRE Alpha's SEL-20kA Surge Energy Protector is an ideal accessory for maximum surge protection for your lighting inverstments. Complying with UL1449, EN 60.364-5-534 and EN 62.305-1, the UL Listed SEL-20kA provides complete 20kV/20kA surge protection against both surge overvoltages and overcurrents, providing effctive coverage against both direct and indirect lighting strikes. The Surge Energy Protector comes in a compact housing and is universal input 100-277VAC and comes fully potted, making it effective for both indoor and outdoor installations.
Request More Information
Fill out the form below to request more information about UL Listed 20kA/20kV Surge Energy Protector Outdoor LED protection.
---