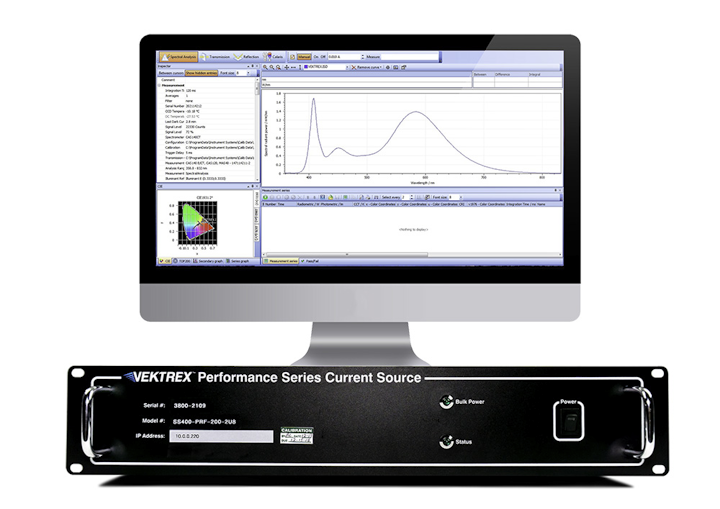 SpikeSafe™ Performance Series Current Sources supply DC and precision continuous or single pulse current for light measurement and other applications. With sustained output power and no duty cycle limitations, Performance Series Current Sources support a broad range of applications.

These high-performance current sources feature precise hardware-based triggering that reduces timing uncertainty, improving measurement repeatability to a remarkable 0.05%. Fast current rise times and on-the-fly pulse width correction allow the source to produce near-perfect square current pulses that are ideal for LM-85's high-accuracy Continuous Pulse mode measurements.

Performance Series Current Sources are available in single and multichannel models supporting compliance voltages to 400V and source currents from 339µA to 60A.

SpikeSafe Current Sources utilize highly efficient Continuous Power Conversion (CPC). CPC allows SpikeSafe current sources to provide sustained DC, single pulse or continuous pulse current without the duty cycle or pulse width limitations found in other current sources.

Adjustable load tuning allows the SpikeSafe to compensate for load conditions, cable impedance, and length. The resulting fast, clean pulses have little overshoot – even when the current output is routed through switching/probing systems.
Request More Information
Fill out the form below to request more information about SpikeSafe™ Performance Series Current Sources.
---