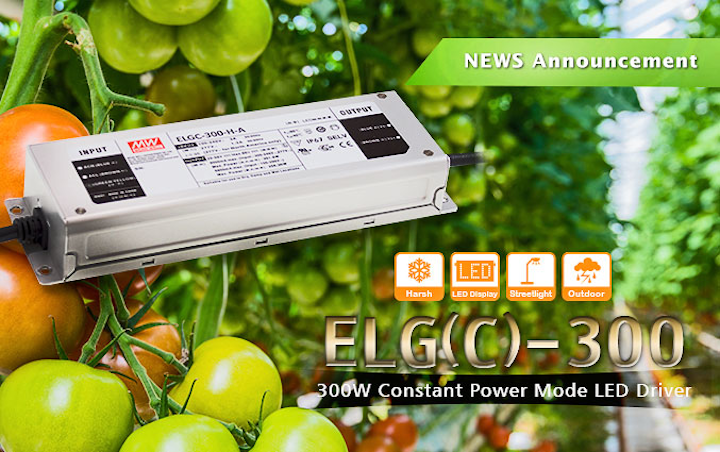 MEAN WELL now launches constant power mode ELGC-300(300W) series, a higher wattage option for Bay lighting/Street lighting and Flood lighting application.

ELGC-300 series can operate with wide AC input range from 100 to 305V. Furthermore, it adopts the Global Input /Output cable design, which can be applied worldwide. Other features include high efficiency(94.5%),high surge protection with standing 6kV(L/N-FG)/ 4KV(L-N), wide working temperature range(-40℃~85℃) and dimming functions with 3 in 1 / DALI or Smart timer control to achieve IoT control. Besides, this series also extend with a C.C+C.V mode series, ELG-300-24A type, which can be applied in outdoor LED strip or advertisement lighting application.
Request More Information
Fill out the form below to request more information about ELG(C)-300 series 300W Constant Power Mode LED Driver.
---