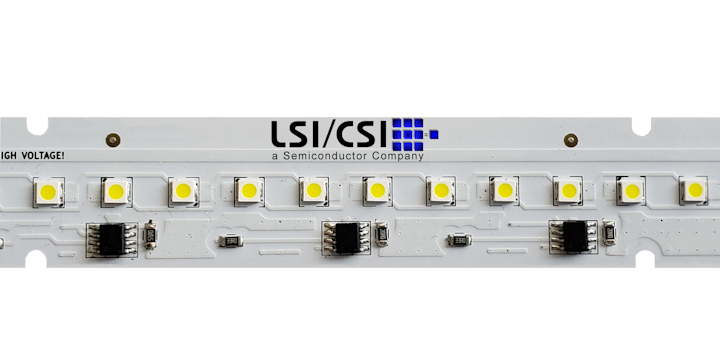 NO POWER SUPPLY NEEDED!

The LS9100X Archimedes Series is an all-inclusive new system level, High Voltage LED Dimmable Driver IC. This high-performance, low-cost IC has a rugged design optimized for driving LED banks directly from the main utility line which eliminates the previously required, expensive and bulky AC-DC Power Supplies formerly used to drive LEDs.

The LS9100X has integrated a full bridge rectifier, current limiter source protection circuit, built-in thermal protection feature centrally located in the device that protects the IC from operating in atypical conditions, and a voltage shutdown circuit which safeguards the IC and the system's LEDs from line voltage surges that can overstress the system, all on a single IC. By merging these features into an IC, the LS9100X enables luminary designers to make LED luminaries with designs that are unconstrained by the size and bulk of the previously required Power Supply.

The versatile LS9100X is parallelable allowing for the design of Light Engines and Fixtures with much higher luminosity.

Request More Information
Fill out the form below to request more information about LS9100X Dimmable High Voltage AC Direct LED Driver - Archimedes Series.
---