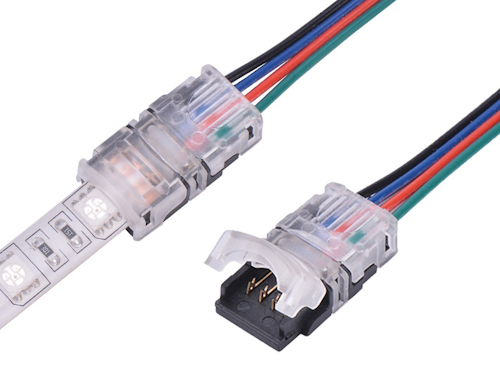 Hippo-M series LED strip connector is professionally made and powerful. Innovative pierce-to-contact technology makes connection such easy and convenient.

Features

1. It almost cover all led strip light models in the market sorted by different aspect as below

SMD Type: 3528,3014,2835, 5050, 5630,RGB, RGBW
Width of strip light: 5mm,8mm,10mm,12mm
Waterproof Rating: IP20, IP54, IP65,IP67
Light Color: single color, dream color, dual color, RGB, RGBW
LED Quantity: <=240 SMDs/Meter

No matter for board-to-board or board-to-wire

2. Bigger Current Supported
Each connector support as much as 5A current

3. Extend wire as you want, total decide length and gauge you need.

4. Fixing strip light very firmly

All in all, Hippo-m series is the first completed strip light connection that you can adopt in your business.
Request More Information
Fill out the form below to request more information about Hippo-M LED strip connector.
---