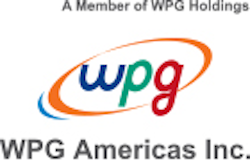 5285 Hellyer Avenue, #110
San Jose, CA
Headquartered in San Jose, CA, WPG Americas Inc. is a member of WPG Holdings, a $17.5B worldwide distributor of semiconductors, passive, electro-mechanical and display products. Founded in November 2007, WPGA is a franchised partner for leading technology suppliers. As a member of WPG Holdings, WPGA is uniquely positioned to offer total solutions to its diverse customer base. WPGA continues to introduce new leading-edge technologies, quality service and design-in focus through its superior engineering programs.
For more information, visit www.wpgamericas.com.
Request More Information
Fill out the form below to request more information about WPG Americas.
---