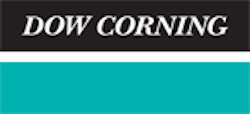 Dow Corning's advanced silicone technologies and expertise are redefining the limits of LED design and performance. Our versatile materials deliver proven reliability for sealing, protecting, adhering, cooling and shaping light across the entire LED value chain. A proven innovator for more than 70 years, Dow Corning can help you discover breakthrough new design options for next-generation LED lamps and luminaires, and help ensure long-lasting performance.
Visit us at: www.dowcorning.com.
Request More Information
Fill out the form below to request more information about Dow Corning.
---