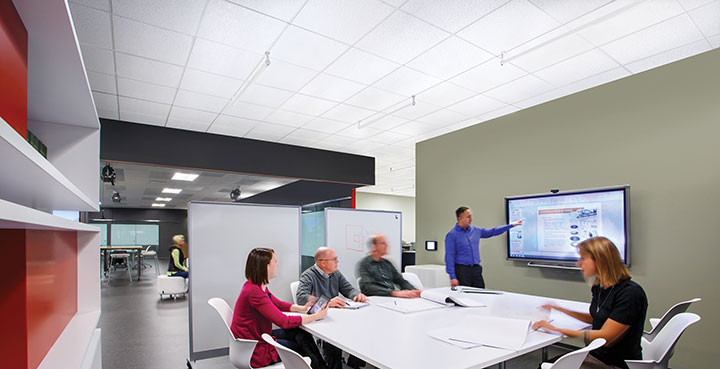 Meet your new choice for T-grid ceilings…. SlimLux from Day-Brite/CFI.

With an ultra slim design, SlimLux still can make an impact on your space. It's 90% up-light provides even, low glare illumination throughout your space. No more workplaces that feel like caves.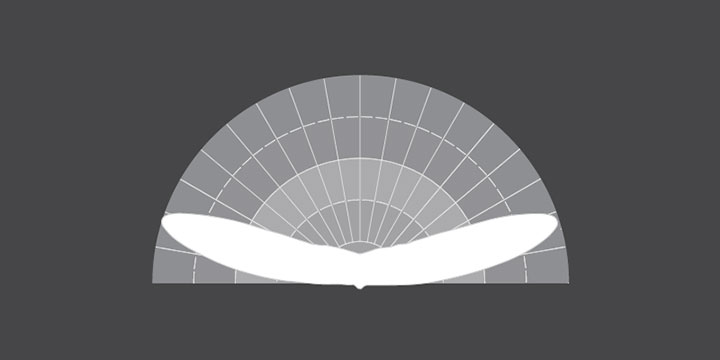 SlimLux is easy to specify and easy to choose. With simple choices in ordering and many components in stock, it's a quick, budget-friendly choice. The finely tuned product options will not overwhelm, but still provide the flexibility to be just right for your project. SlimLux is offered in 2' and 4' lengths, 2 color temperatures, 2 lumen packages and multiple driver configurations.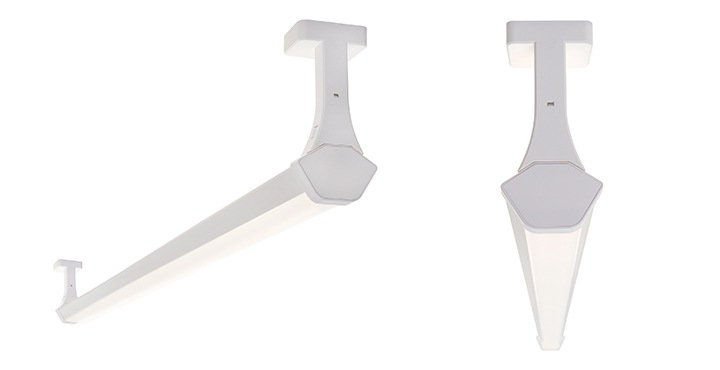 Our multi-driver configurations will save money and time. With one driver box – you can power up to 8 light bars. This means only 1 line voltage connection to the driver, and easy low voltage connections out to the light bars. This will save your contractor hours in large installations. A time study shows that SlimLux can be installed in about 11 minutes per unit (for 8 units including power) compared to 22 minutes for a 2x2 troffer (including power). The option to utilize single driver pods provides ultimate layout flexibility as well as the opportunity to include emergency configurations where needed.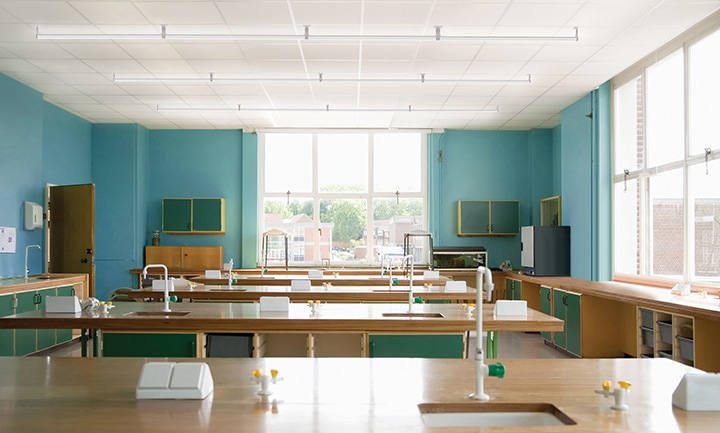 When considering your budget – SlimLux is a friendly choice when compared to 2x2 troffers. At a similar price to a mid-range troffer, your luminaire budget is comparable, but you will save considerable money in the installation process. Application studies show that a 4' SlimLux luminaire provides equal illumination to a 2x2 troffer.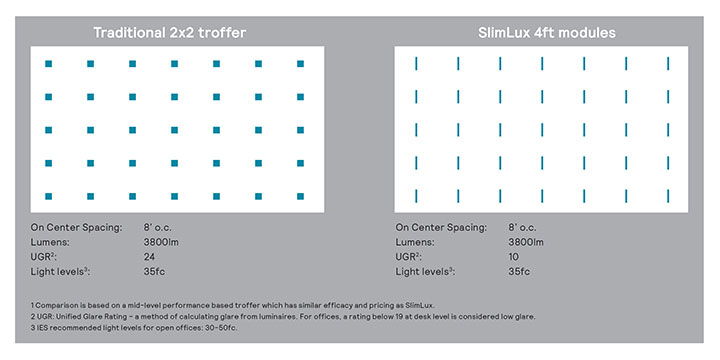 When you're considering lighting for your next t-grid ceiling. Think outside of the 2x2 box and choose SlimLux.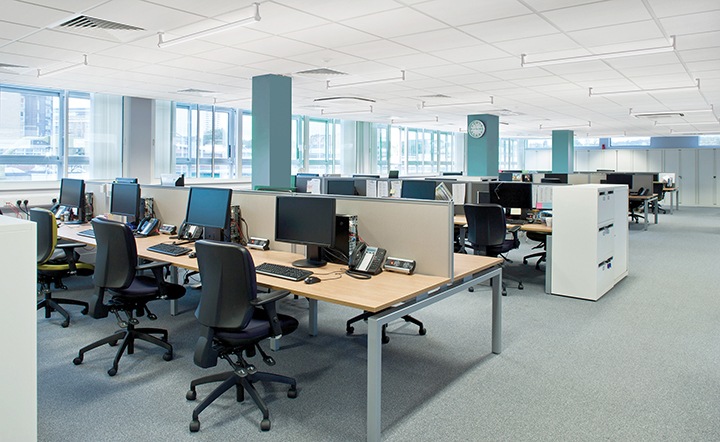 02:13