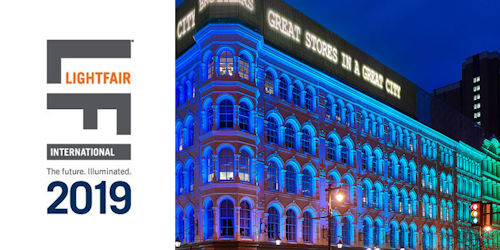 It's that time of year again, the lighting industry is gearing up for Lightfair 2019. This year, Lightfair celebrates it's 30thanniversary at the Pennsylvania Convention Center in Philadelphia from May 19 -23.
Signify (formerly Philips Lighting) is proud to have exhibited in every LIGHTFAIR International trade show since its inception in 1989.
With 550 exhibitors to choose from, here's why you should visit the Signify booth #1401.
Signify has always been a precursor in the industry, setting creative minds free to explore the unique power of light. That's why many of our products have been at the forefront of innovation and this year is no different.
Signify will be showcasing more than 120 lighting solutions as well as an extensive variety of LED lamps at booth #1401.
We are thrilled to showcase exciting new innovations in which light becomes an intelligent language that connects and conveys meaning.
Here's a look at our TOP 10 must-see products at Lightfair 2019.
World Premieres
ModiFly by Ledalite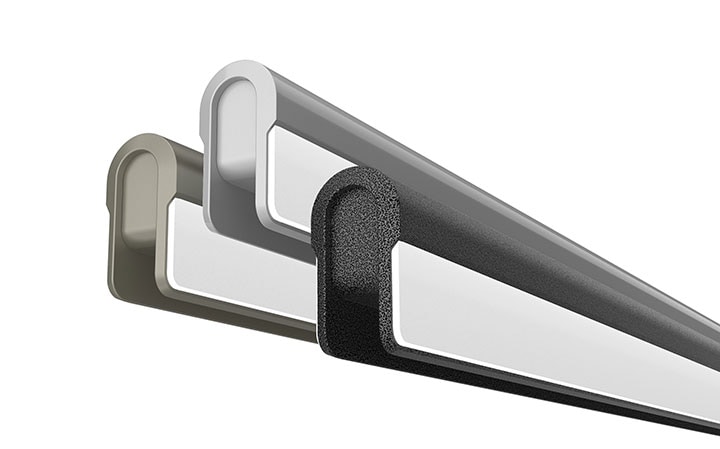 ModiFly by Ledalite is making its world premier and is the latest must-have for every lighting designers' toolkit. ModiFlyhelps you maximize your design flexibility with industry-leading articulating corners. These indoor luminaires allow you to create endless layout possibilities, offering your clients the ultimate tailored solution. View the ModiFly video here.

SlimLux by Day-Brite- CFI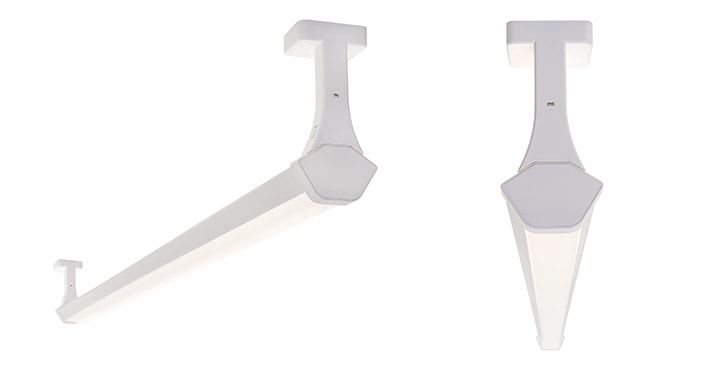 With an ultra slim design, SlimLux still can make an impact on your space. It's 90% up-light provides even, low glare illumination throughout your space. No more workplaces that feel like caves.
SlimLux is easy to specify and easy to choose. With simple choices in ordering and many components in stock, it's a quick, budget-friendly choice. The finely tuned product options will not overwhelm, but still provide the flexibility to be just right for your project. SlimLux is offered in 2' and 4' lengths, 2 color temperatures, 2 lumen packages and multiple driver configurations.
Our multi-driver configurations will save money and time. With one driver box – you can power up to 8 light bars. This means only 1-line voltage connection to the driver, and easy low voltage connections out to the light bars. This will save your contractor hours in large installations.
The new Tunnel and UnderPass luminaire and the FLD floodlight family by Gardco will only be launched in June 2019. They will be making their world premier at Lightfair.
Tunnel and underpass lighting by Lumec and the new FLD floodlight family by Gardco are launching two new products to complete the wide range of products that answer the needs of the utility market.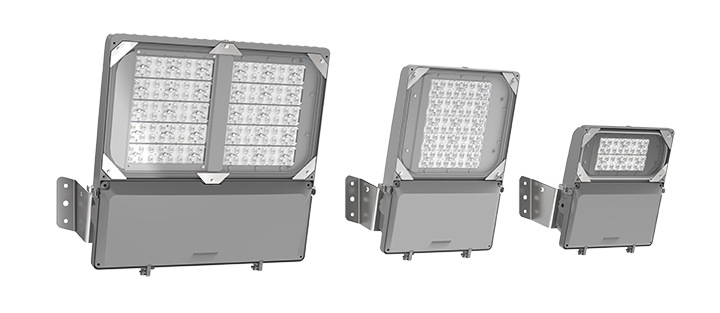 Tunnel and underpass lighting is a complex and demanding field, so we know you can't afford to compromise. The Lumec TUL LED luminaire simplify installation, lower maintenance costs, and is worry-free, while providing quality, efficient, and reliable illumination.
The new FLD floodlight family by Gardco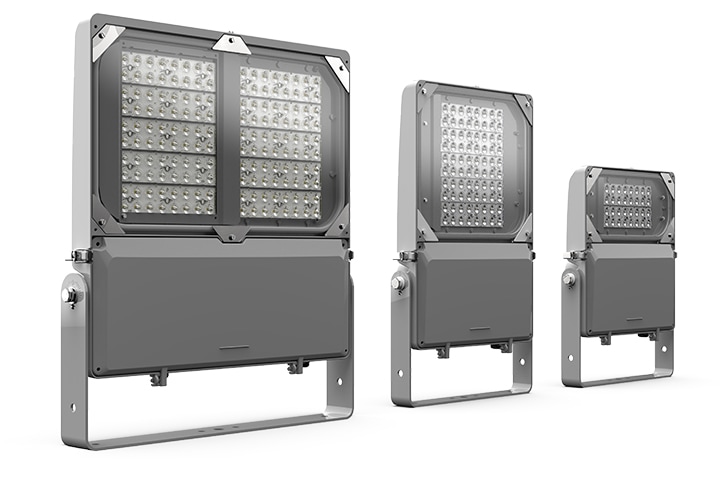 Gardco FLD floodlight family is an affordable solution to meet all your flood requirements. You already know that switching to LED lighting saves you money, but the FLD flood brings so much more to the table. Its rugged design and wide variety of mounting options, lumen ranges, and optical distributions make it ideal for diverse and unique applications.
Internet-of-Things
LiFi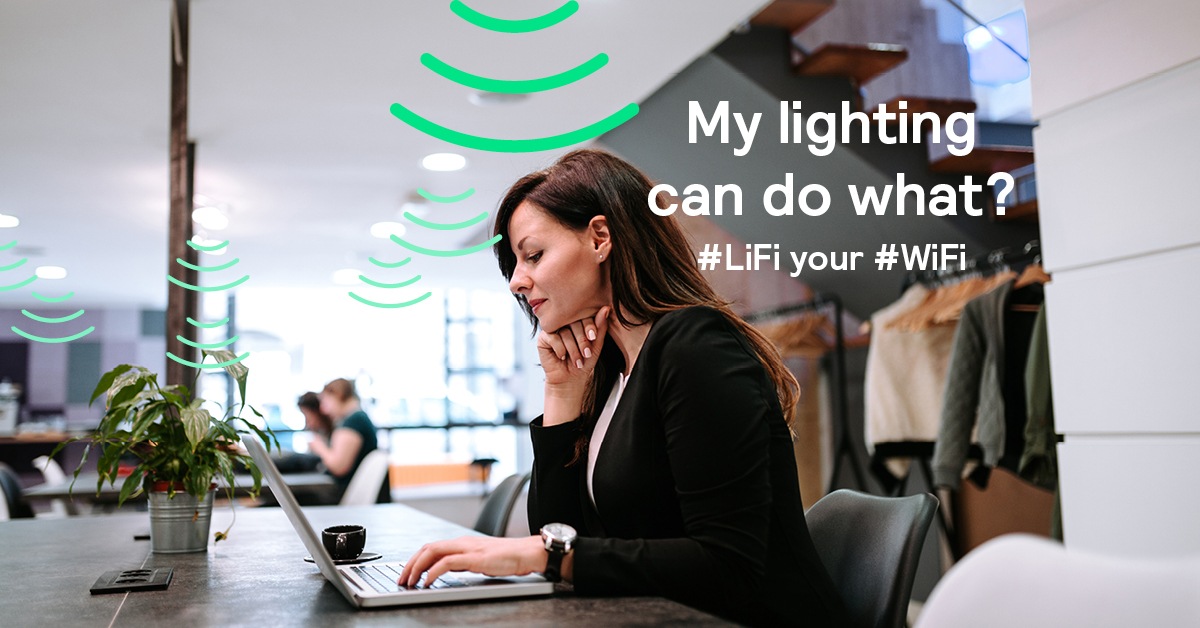 Discover how you can ease wireless congestion with your lighting.
Join us for a LiFi demo at booth #1401.
LiFi or light fidelity is a form of visible lighting communication (VLC) technique capable of transmitting data at high speeds over the visible light spectrum, ultraviolet and infrared radiation. It is a lighting equivalent of WiFi but utilizes an untapped lighting spectrum instead of the congested radio spectrum to facilitate wireless internet connectivity.
BrightSites smart poles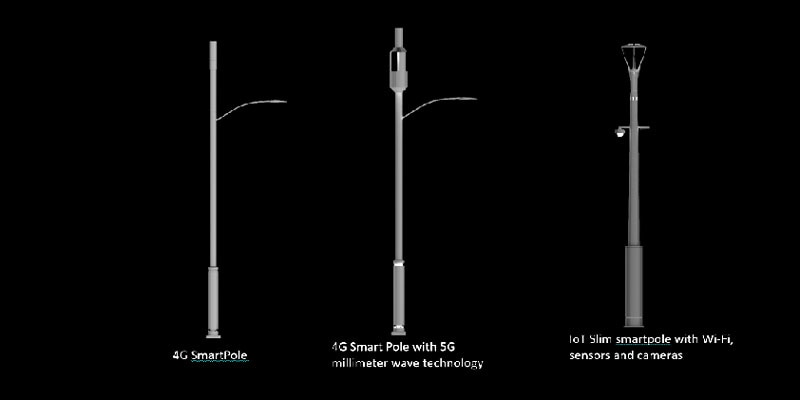 The Signify BrightSites smart poles should be at the top of your list. Here's why.
BrightSites delivers an innovative infra-structure solution that promotes city livability, connectivity, and allows municipalities around the world to deliver Wi-Fi, 4G and 5G LTE as well as IoT applications to its residents while maintaining the city's aesthetics. Our smart poles are smart infrastructure that will support multiple wireless platforms and will provide a standardized, aesthetically pleasing, solution with all components enclosed and obscured from public view.
TownView with comfort Optics by Hadco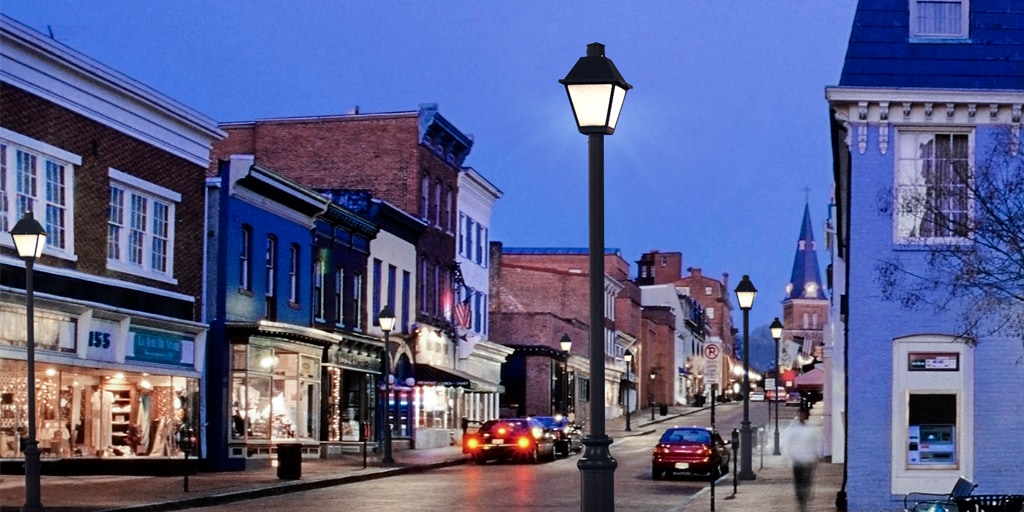 Hadco's TownView LED post top is an affordable, high-quality lighting solution designed to make the transition from HID to LED as seamless as possible. It's highly adaptable, featuring a variety of style, performance, and mounting options that will fit perfectly with the style of your town or neighborhood. We also offer glare control thanks to a variety of panels and lens choices that ensure visual comfort.
Learn more: here
Interact Pro

Interact Pro is our new intuitive dashboard and app. It enables you to both control and receive data from the LED light points and sensors within the connected lighting system. You can program and automate light settings, while collecting data on where and how you use lighting. It's intuitive to set up and use. And it's the smart way to optimize energy savings.
EyeLine by Ledalite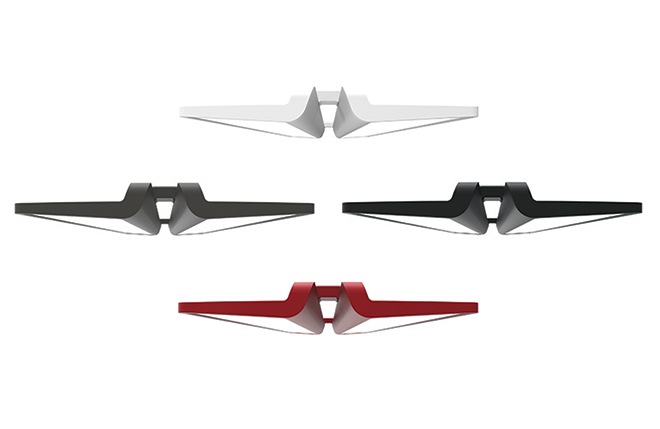 The award-winning EyeLine by Ledalite will also be featured at booth 1401. This stylishly sophisticated suspended and wall mount luminaire is sure to create a statement in any architectural space. You'll notice the gentle low-glare illumination through ultra-thin light panels that give the body a weightless appearance, but its robust performance delivers the spacing and energy savings you've been looking for.
Learn more: here
FlexElite by ColorKinetics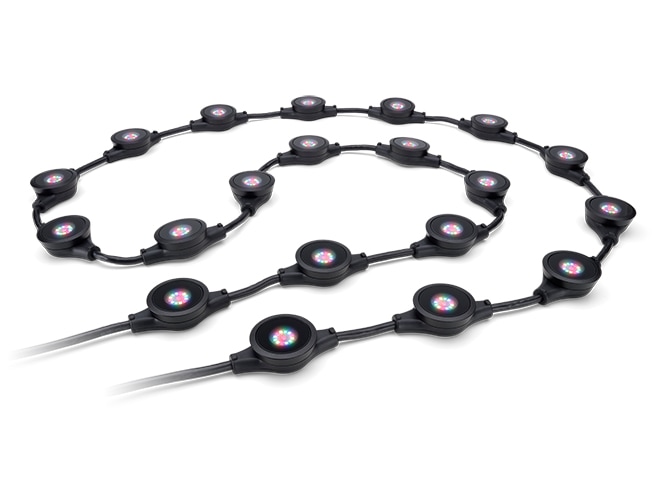 Looking for a product that will help you create eye-catching effects and impressive video displays?
FlexElite is the brightest and most flexible member of our popular Flex family, and it includes a redesign of all major elements, from its form factor to internal electronics to mechanical design.
We created FlexElite to meet the challenges posed by large, unconventional buildings and structures. Drop by the Color Kinetics section of our booth to see first hand how this modular design will let you choose the node count—and the spacing between nodes—that meets the exact specifications you need for your project. The result is fabulous versatile lighting.
These 10 innovative solutions are just a fraction of what's in store for you at Signify booth #1401. We are looking forward to showing you the many possibilities connected lighting offers and talking with you about where it is headed in the future.