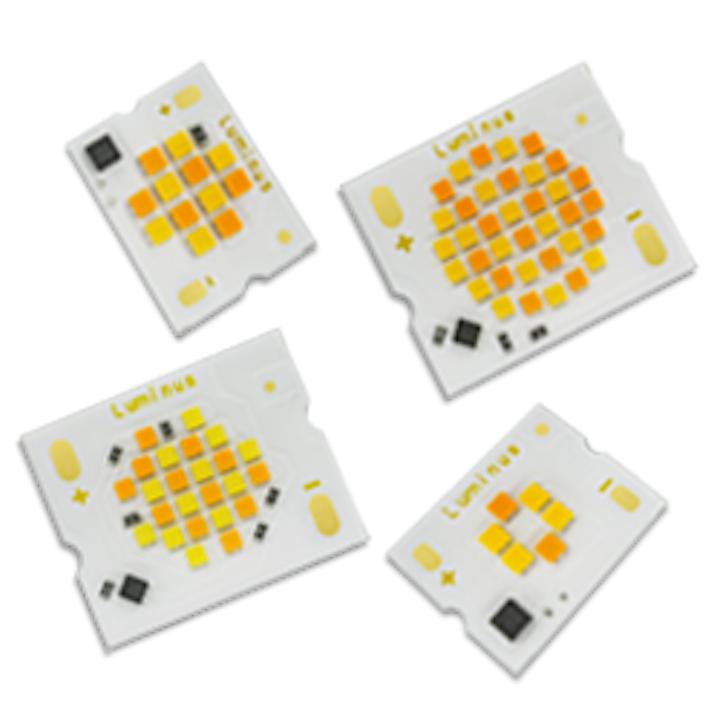 Luminus Warm Dimming Modules replicate the behavior of traditional bulb technology by dynamically changing CCT from 3000K to 1800K or from 4000K to 2700K as they are being dimmed. This "dim-to-warm" effect provides a relaxing, human-centric environment which is ideal in restaurants, bars, hotels, retail, and residential environments. Luminus is the only LED supplier offing a choice of dimming curves, with either halogen-like (-DW01) or linear-style (-DW02) effects available across all four LES options and both CCT ranges. With the Luminus Cube MP-1616 as the building block in these UL listed modules, customers have the lumen maintenance confidence of 9000 hour LM-80 data at 250mA per LED with L90>36k hours to enable DLC premium.
Request More Information
Fill out the form below to request more information about WARM DIMMING MODULES.
---